The latest articles by Department of Product program leads and product thinkers to help you learn new skills and build winning products.
No spam. Check out a sample of what you get
here
.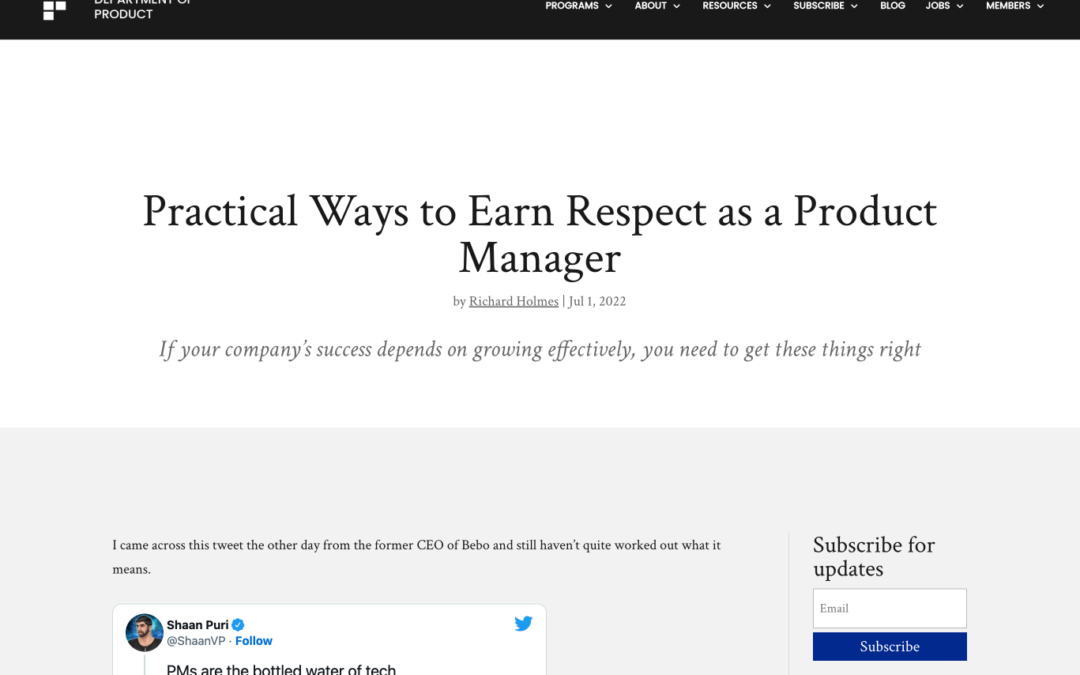 As a Product Manager, it can be difficult to justify your own existence. Luckily, earning respect from your peers can be a powerful way to fight off these feelings and misconceptions.