Empowering the global
product community
We teach product people new skills
Learn from product people at these world class companies

An original series of digital guidebooks designed by the Department of Product for product people who never want to stop learning.

Building products is often overwhelming. With an ever-growing to do list, engineers who need motivating, stakeholders who need managing and reports that need compiling. We're here to help.
Designed to be used as points of reference throughout your day, the Department of Product's digital guidebooks are bite-sized bundles of knowledge, tips and tidbits to help you make better product decisions.
As a Product Manager, it can be difficult to justify your own existence. Luckily, earning respect from your peers can be a powerful way to fight off these feelings and misconceptions.
Department of Product
2022 programs
At the Department of Product we specialise in equipping product professionals with the skills they need to excel in their role.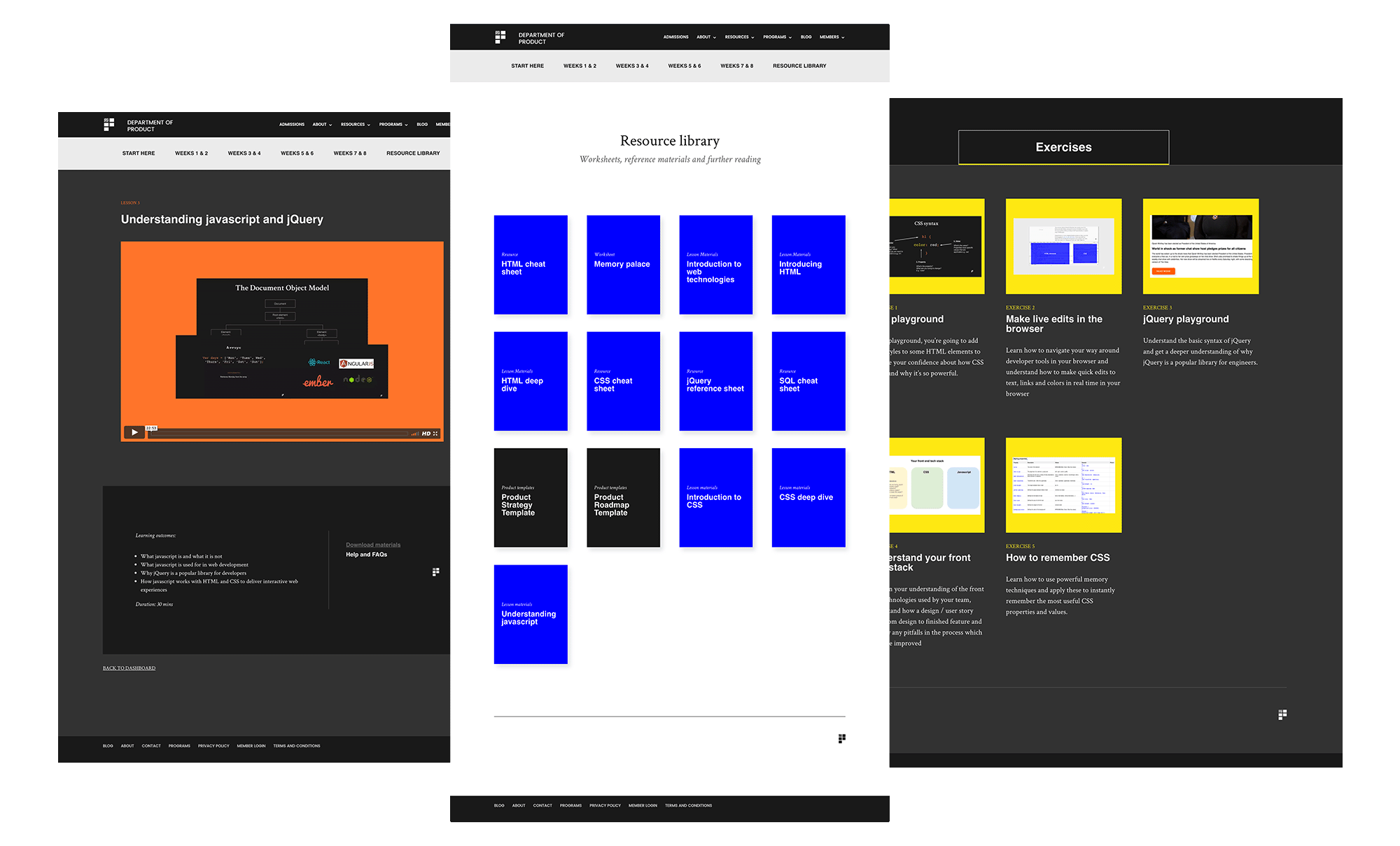 Dates for the next Web Technologies  program are confirmed and admissions are open for the next cohort.
New dates for Product Mastery will be confirmed later this year.

The Department of Product
Briefing
A hand curated selection of the finest product insights, analysis and tools every week
The Department of Product's weekly briefing is a creatively curated selection of industry news, analysis and thought-provoking tidbits from around the web designed to help you stay in the loop with the latest product developments. Hand picked and delivered to your inbox every week.
@Deptofproduct is the best executed newsletter I've ever subscribed to. There's always some tangible value to reading - i.e. gem of knowledge I can apply, story I can share or new tool to try

— kamilla (@kamillayun) October 28, 2021