Empowering the global
product community
We teach people who build products

Department of Product
2018 programs
At the Department of Product we specialise in equipping product professionals with essential skills.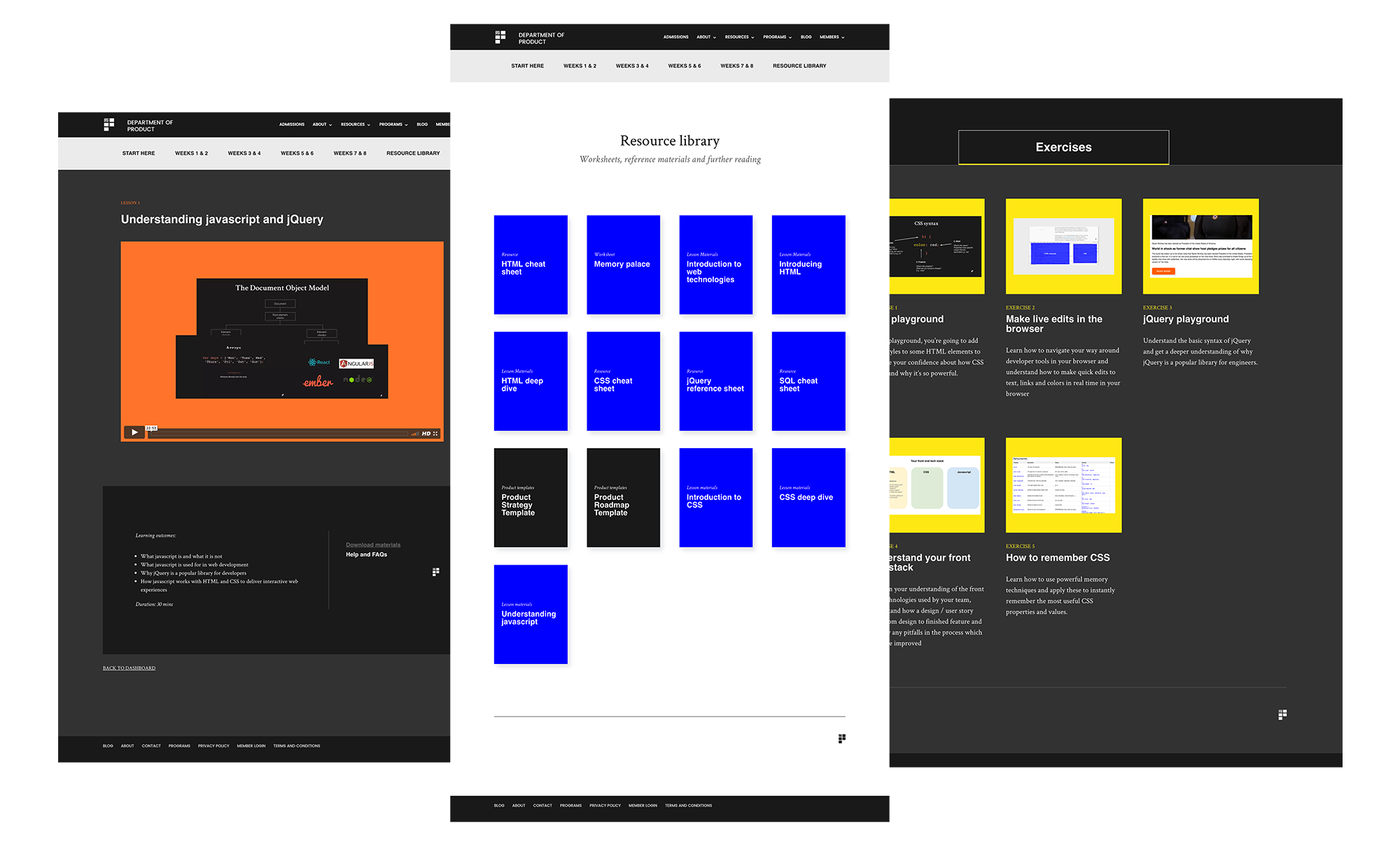 Enrollment is now open for our 2018 programs, Web Technologies for Product Managers
and Product Mastery, tailored specifically to meet the needs of product people.
Perhaps the biggest challenge product teams face is not necessarily how to conduct the usability tests in the first place but rather how to make sense of the wild variety of results your tests have produced.
Kahoot's 70 million users, App store redesign, WhatsApp for business, Instagram, Spotify's plan to take on radio
Trello with reporting, Instagram testing type feature, Lyft rides double, Google updates G suite with security tracking
Bitcoin in bubble territory, How Slack will use AI, Olark 2.0, Google tightens YouTube rules, Just Eat's delivery driver problems, Revolut's location based travel insurance, The non-techies guide to servers
Airbnb's new payment feature, Social VR depends on humans, Blackberry's new car security product, Goodlord appoints LoveFilm co-founder, The downsides of working from home
Thiel's Gawker bid, Product strategy from Netflix VP, The Guardian's re-branding, Hawaii's user interface fiasco, Amazon grocery sales increase
An original series of digital guidebooks designed by the Department of Product for product managers who never want to stop learning.

Being a product manager is often overwhelming. With an ever-growing to do list, engineers who need motivating, stakeholders who need managing and reports that need compiling. We're here to help.
Designed to be used as points of reference throughout your day, the Department of Product's digital guidebooks are bite-sized bundles of knowledge, tips and tidbits to help you make better product decisions.