Empowering the global
product community
We teach product people new skills

Department of Product
2017 programs
At the Department of Product we specialise in equipping product professionals with essential skills.
Enrollment is now open for our 2017 programs, Web Technologies for Product Managers
and Product Mastery, tailored specifically to meet the needs of product managers.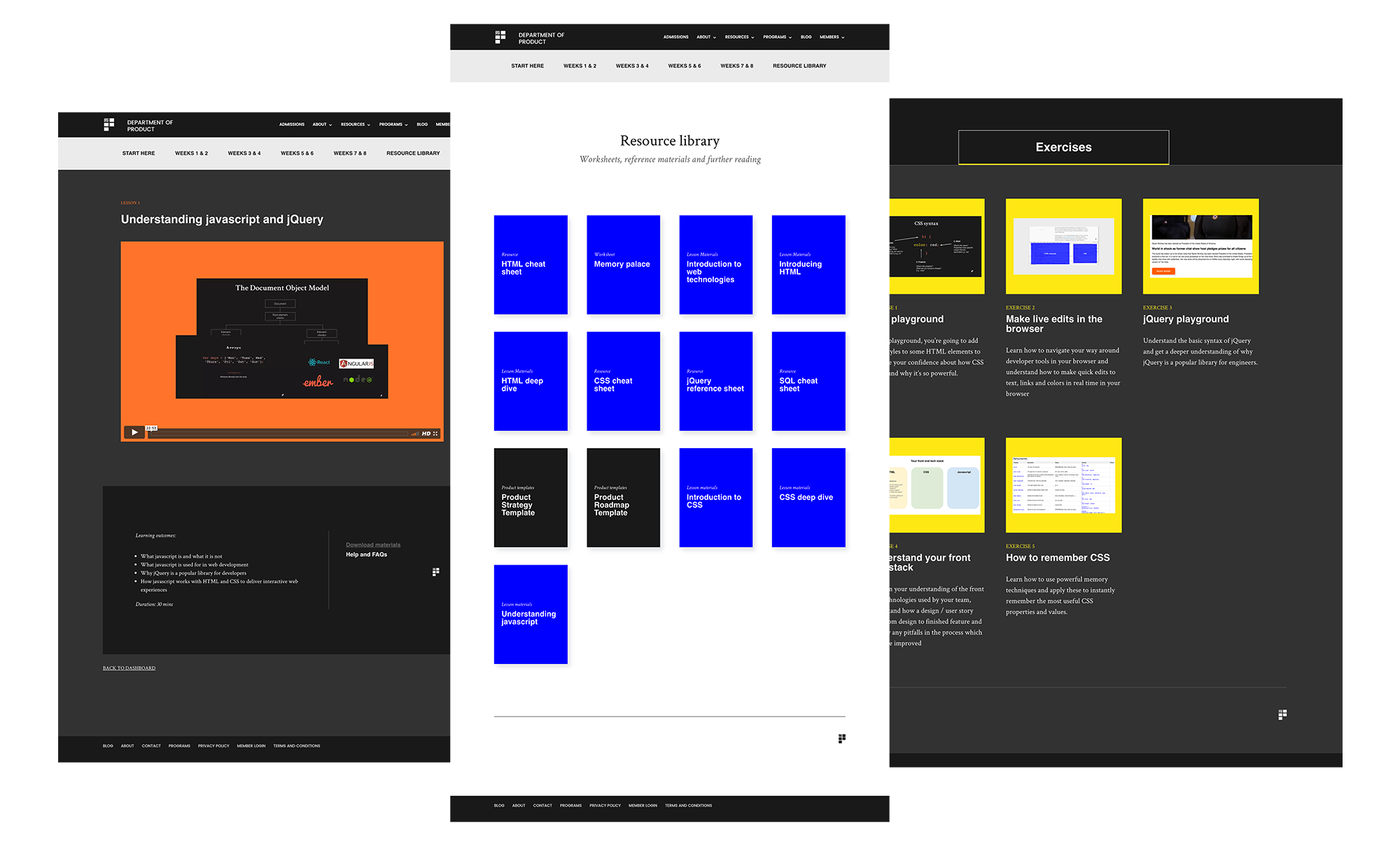 Payment gateways, tokenisation, PCI compliance and webhooks explained Have you ever had the joy of working on a project which involved implementing a new payment provider? If you have, you'll know that the process is not much fun if you don't understand some of the...
The product guides
An original series of digital guidebooks designed by the Department of Product for product managers who never want to stop learning.

Being a product manager is often overwhelming. With an ever-growing to do list, engineers who need motivating, stakeholders who need managing and reports that need compiling. We're here to help.
Designed to be used as points of reference throughout your day, the Department of Product's digital guidebooks are bite-sized bundles of knowledge, tips and tidbits to help you make better product decisions.