Empowering the global
product community
We teach product teams new skills


The Department of Product
Briefing
A hand curated selection of the finest product insights, analysis and tools every week
The Department of Product's weekly briefing is a creatively curated selection of industry news, analysis and thought-provoking tidbits from around the web designed to help you stay in the loop with the latest product developments. Hand picked and delivered to your inbox every week.
I wanted to give a very belated thanks and shout out to @Deptofproduct for their insightful content and online courses. I learned a lot from the course I took a while back - thanks again guys!

— Mark Virgin (@MarkVirgin) April 25, 2018
An original series of digital guidebooks designed by the Department of Product for product people who never want to stop learning.

Building products is often overwhelming. With an ever-growing to do list, engineers who need motivating, stakeholders who need managing and reports that need compiling. We're here to help.
Designed to be used as points of reference throughout your day, the Department of Product's digital guidebooks are bite-sized bundles of knowledge, tips and tidbits to help you make better product decisions.
Getting the most out of groups of multi-disciplined team members'Cross functional team' is really just a fancy way of saying groups of people with different skill sets working together to achieve common goals. And that's what business has always been about. Despite...
Department of Product
2020 programs
At the Department of Product we specialise in equipping product professionals with essential skills.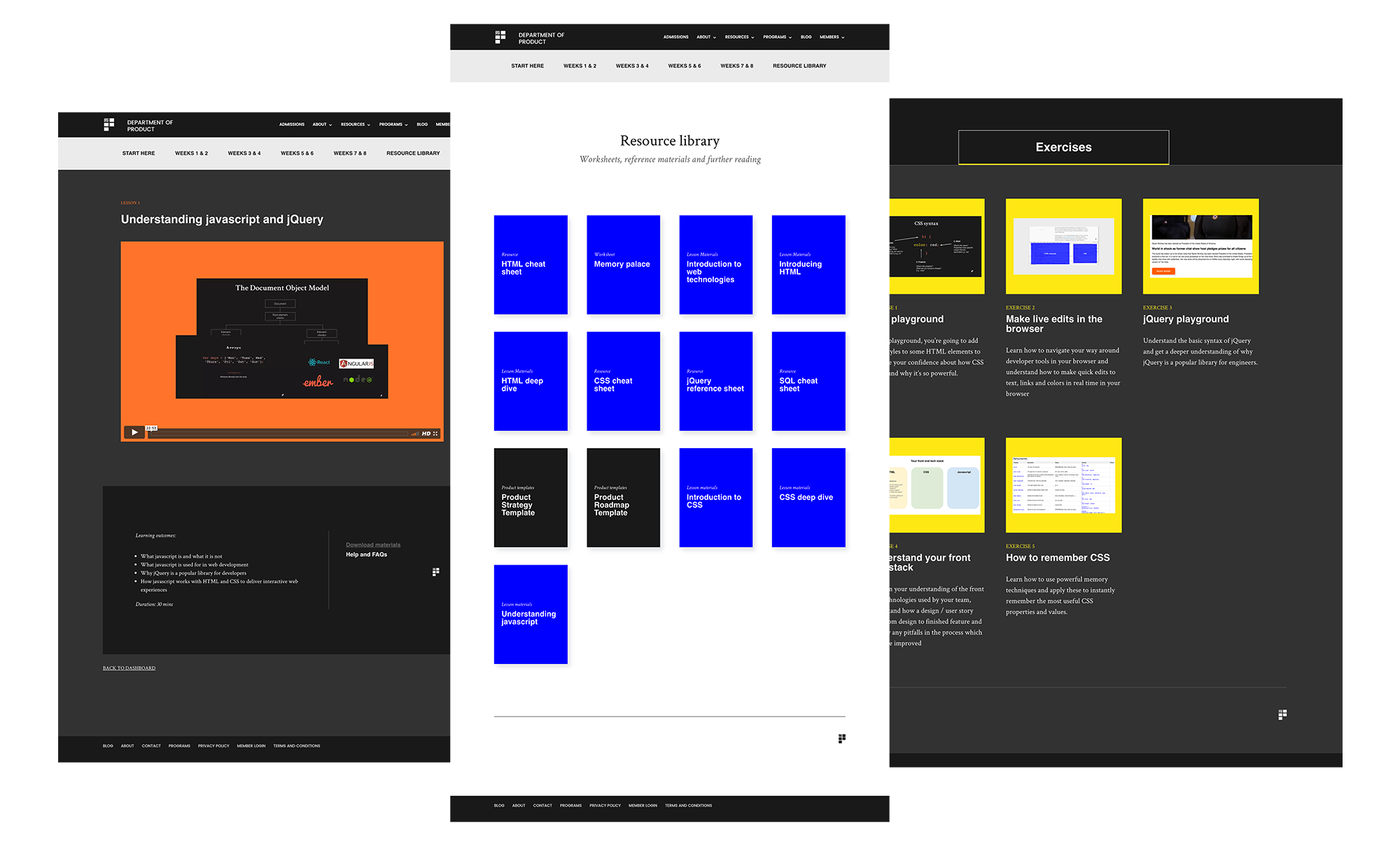 Enrollment is now open for our 2020 programs, Web Technologies for Product Managers
and Product Mastery, tailored specifically to meet the needs of product teams.