Empowering the people who build products
Your ultimate guide to building a product-led tech company
Learn from product people at these world class companies

Department of Product
2023 programs
Take your tech career to the next level with our intensive learning programs, led by world class product people.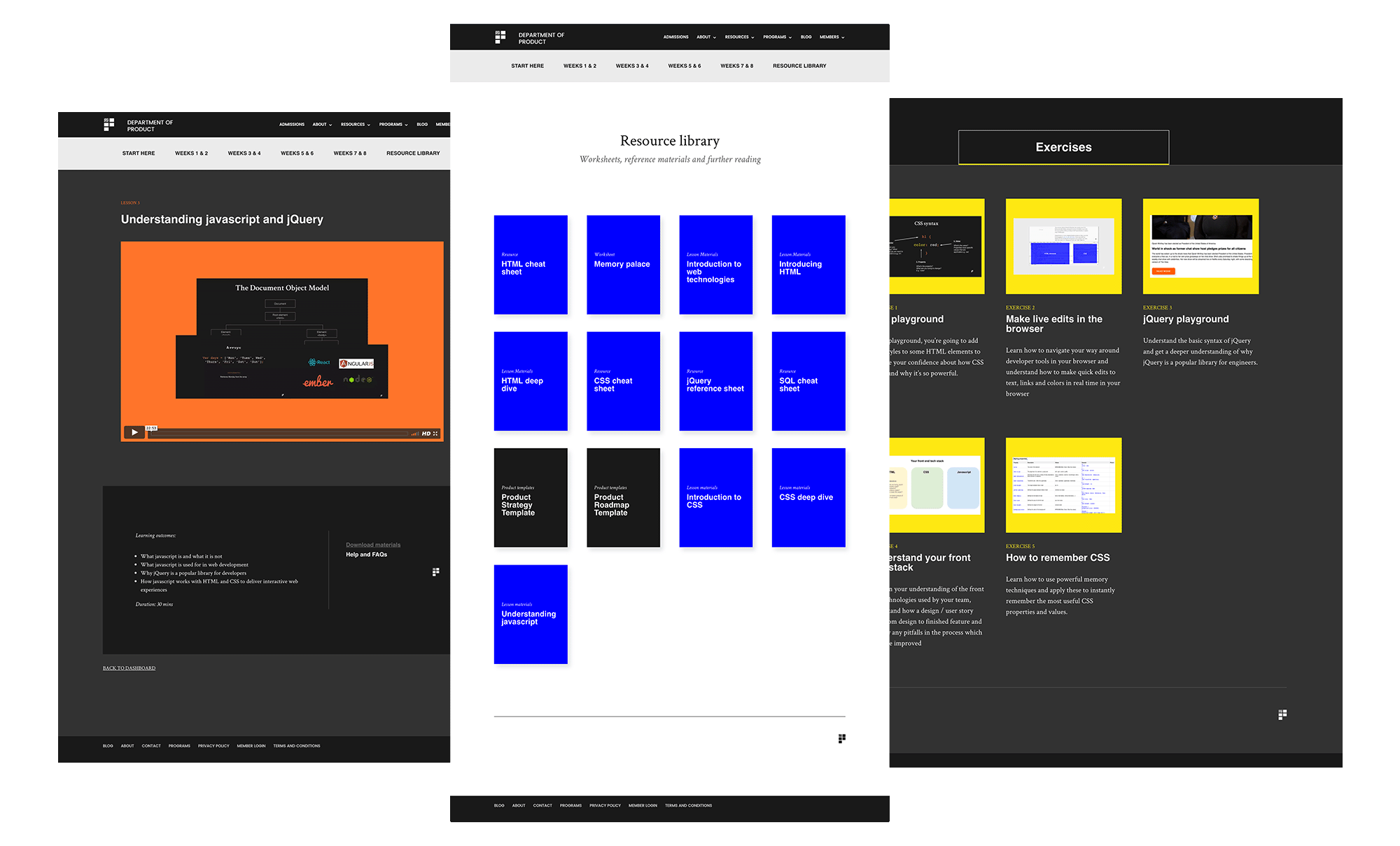 Become more technically confident with engineers in just 4 weeks.
The next cohort starts February 3rd, 2024 and admissions are now open.
A selection of our most popular articles to get started
APIs are confusing. Make sense of REST, GET, endpoints, headers and payloads once and for all as we explain the 10 key things to know about APIs.
The most useful technical concepts to understand when working with engineers. From HTML to CSS and JS, we deep dive into what you need to know
SQL is a powerful skill to have as a product manager, allowing you to interact with a database to get the data you want. Here's a guide to the basics.
If a product is to succeed as a business it needs to prove it is a business. Finding a path to meaningful monetization can be difficult but is essential.
What are the metrics that matter to your product? We take a look at the most important metrics for popular product verticals so that you choose the right metrics for yours.
The ability to draw and produce clear diagrams are powerful skills for product people. Let's explore some of the most powerful ways to do it.
Recently published product content from the Department of Product
Weekly Newsletter Briefings
Notion Q&A, Amazon Maps and Hallucination rates
Plus: WhatsApp expands, SaaS product benchmarks, Gmail transforms email, how to assess a job offer with equity
ChatGPT is called a "Language Model" in the field of Natural Language Processing (NLP) and Language Models are not new. They were discovered in the beginning of the century and existed long before ChatGPT.
In my view, meeting-heavy processes totally detract the ability to have people in different time zones working together. Meetings also get in the way of deep work, which is needed in teams of builders such as Software Engineers, Designers, etc. Shopify recently banned meetings with 2 or more people for this exact reason.
With ad-funded models increasingly looking like a risky strategic decision for some product verticals at least, consumers have shown more willingness to pay for digital products and services they feel are valuable enough to do so. And with that, let's take a look at some alternative business models you might want to explore.
In order to allow users of your product to manage the people who use it you'll need to build some form of permissions system. But building permissions sounds a lot easier than it is.
When you're building products using webhooks, your engineers can write code which allows you to 'subscribe' to a specific event and also specify the location for receiving the event. This process of subscribing and waiting for something to happen is sometimes referred to as 'listening' for an event. If you ever hear your engineering team refer to this, you'll now know what they mean.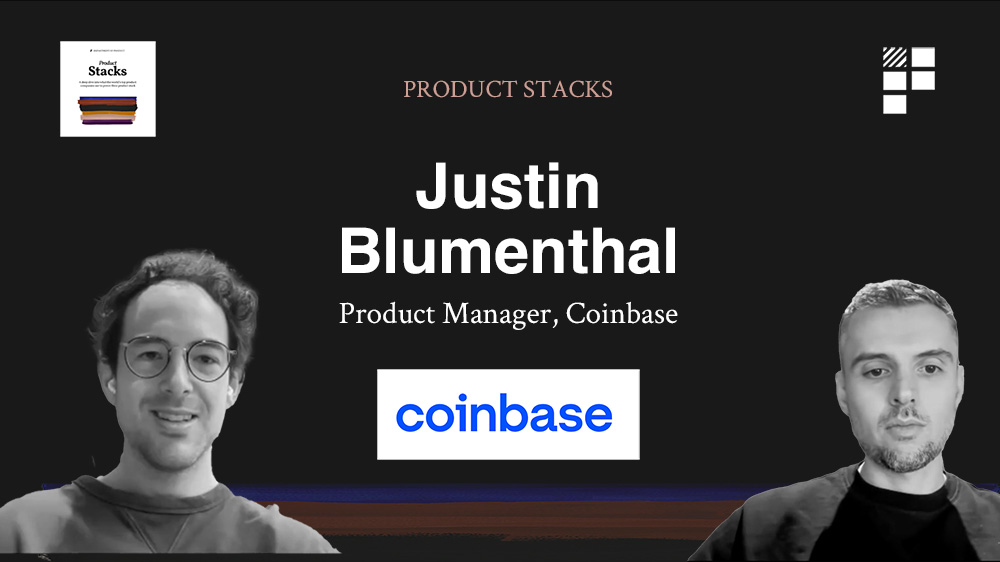 Episode 10
Justin Blumenthal is product manager at Coinbase where he leads P2P crypto payments and the Coinbase Card. During his time at Coinbase, Justin launched new features including multichain send and receive. Prior to Coinbase, Justin was Lead PM at Square, leading the development efforts for Square Reader for Contactless and Chip and the Square Reader for Magstripe..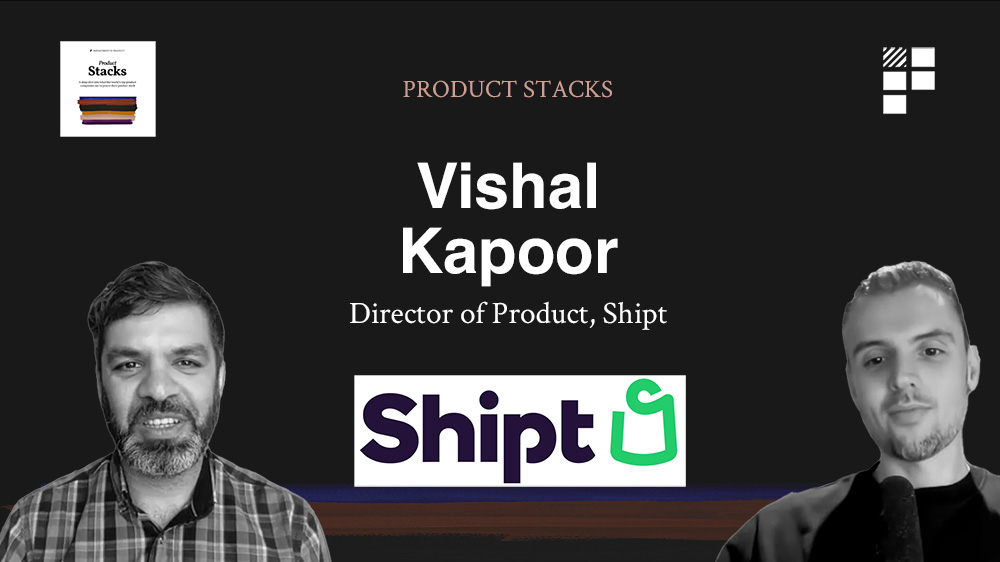 Episode 9
Vishal Kapoor is the Director of Product at Shipt where he leads two mission critical product groups: Order Bundling, and Shopper Earnings, which together manage billions of dollars of P&L annually. Prior to Shipt, Vishal was lead product manager at Lyft and spent 7 years in product at games maker Zynga. Vishal also has experience as a software engineer at Microsoft and Amazon. .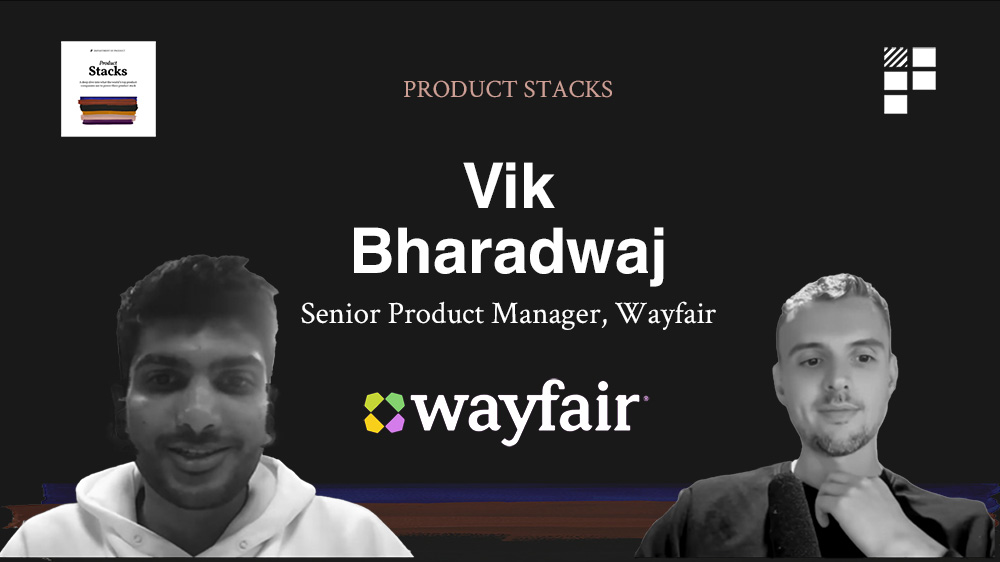 Episode 8
Vik Bharadwaj is a Senior Product Manager for Wayfair Mobile apps leading engagement and retention initiatives along with optimizing for conversion. Prior to joining Wayfair, Vik was a senior product manager at Peapod Digital Labs, an Ahold Delhaize USA Company.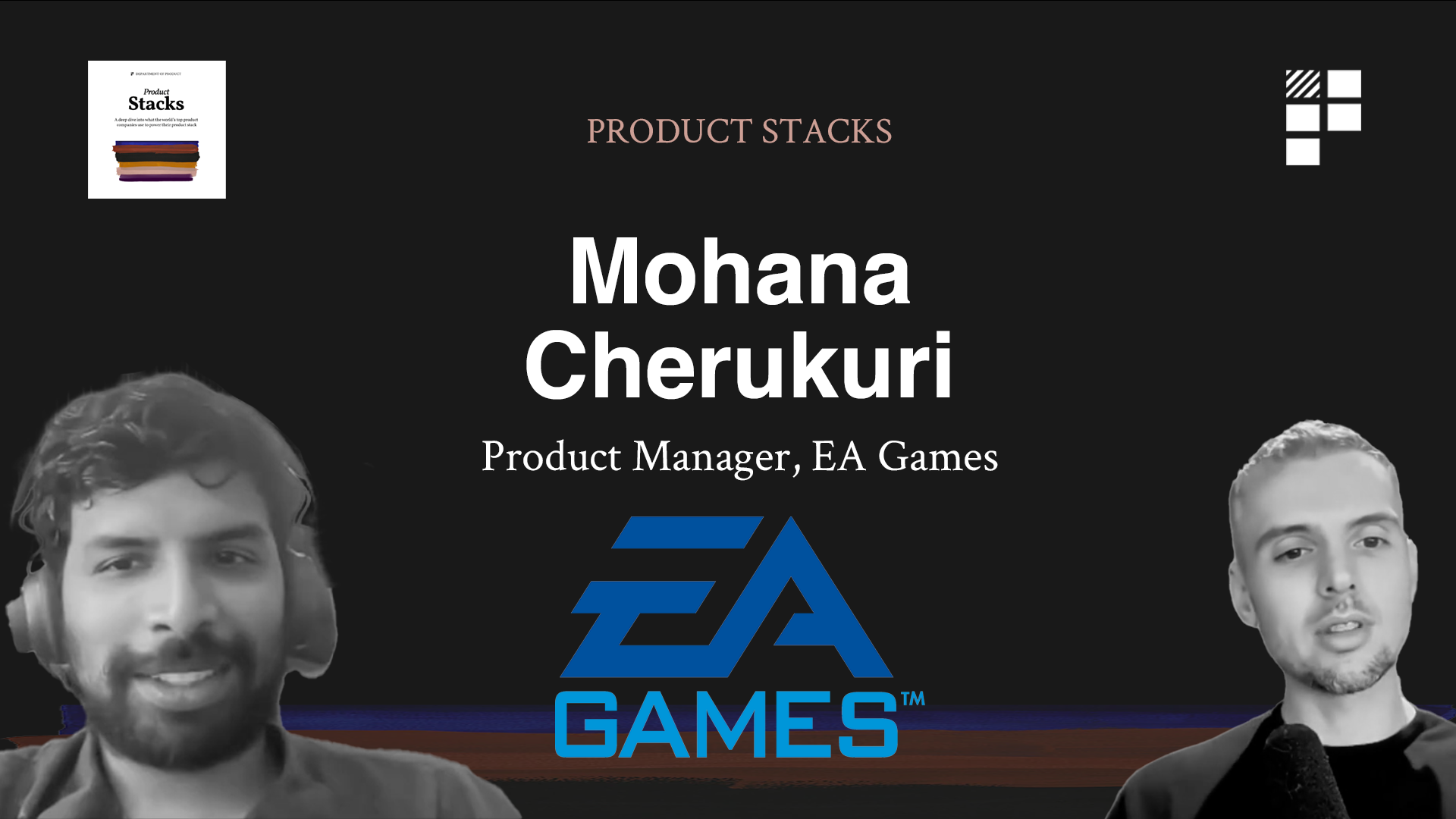 Episode 7
Mohana Cherukuri is a product manager at EA games working in the developer platform team, responsible for building tools that can be used inside EA games. Prior to EA Games, Mohana worked at Booking.com and Amazon, and has a background in software engineering.

The Department of Product
Briefing
The weekly briefing on the latest new product launches, trends and analysis designed to help you stay ahead and build winning products.
Read by over 40,000+ thinkers, builders and leaders at Netflix, Spotify, Apple, Microsoft, Amazon, Google and more.