Department of Product instructors are real-world Product Managers and technology professionals from top product companies. With a blend of experience working for both larger organisations and smaller startups, you'll learn from this real, hands on experience of product management.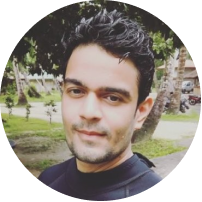 Abhishek Bhardwaj
Lead Product Manager, Square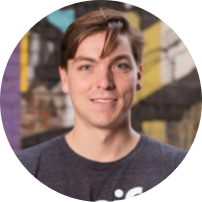 Sean Jackson
Director of Product, Audible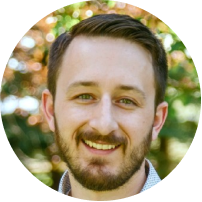 Chase Nielson
Senior Technical Product Manager, Atlassian

Live classes
All our programs include live classes taught by our program leads which give you the chance to ask questions, clarify problems and clearly understand the principles you're being taught throughout the program. If you miss a class, you can catch up online later in your dashboard.
Taught by product people
Our programs are created by product managers and professionals who fully understand the pain and the passion of every day product management. Other educational materials rarely focus on the product management profession, typically choosing instead to teach engineers.
Skills not certificates
We believe certificates are a little outdated so we don't place too much emphasis on them. Instead, we focus on creating the best learning materials to help you to acquire practical new skills you can put to use in the real world to achieve the best outcomes for your product.
Focused on practical application
This isn't a program for product people who want to sit back and passively listen to content; this is about being actively engaged. We encourage our students to take specific steps and implement them into your daily routine so that you apply what you learn. 
Our program instructors have worked at and taught students from the following companies:

What previous participants say
"I did the General Assembly course on Product Management, but it didn't cover the technical side of product management and I didn't really know where to start.
I did some research and couldn't find many courses out there that covered this. I came across the Web Technologies Program and it offered the structure and level of content I was looking for. Having spoken to my brother (a front end developer), he echoed that it offered a good structure and would cover the material a product manager would need (based on his experience of what technical understanding made a good product manager).
The program gave me a broad overview of the key technologies used in building digital products from a product management perspective. I particularly liked the practical exercises with front end technologies (HTML, CSS and Javascript), as well as learning about APIs. I'd definitely recommend it to other product managers who want to learn more about the technical side of product management."
Joe Thornton, Product Manager
"I hadn't heard of the Department of Product before, but I was impressed by the quality of the free content so I decided to give it a try. The best part about the programs they offer is that they are uniquely tailored to the needs of product managers. Too many other courses focus on general technology skills and are often tailored towards engineers; the Department of Product is unique because it focuses on the product community and our unique needs within organisations."
Imelda Malone, Product Manager