Alternative Product Business Models
The rise of the microsubscription and more as an alternatves to ad funded models
The world, as always, is changing – and keeping on top of trends that matter to product teams is an essential part of succeeding in building winning products. In our previous discussion on the topic of trends, we broadly categorised important trend shifts into 3 different groups:
Technical trends
Business trends
Design trends
Business skills are essential for people who build products. And whilst some roles in product require a background in software engineering, these are usually optional.
Some roles prefer design clout but again this is optional.
All roles, however, require business skills. Building successful products is impossible without developing a successful business model.
Ad-funded business models: how a rise in privacy features could make ad-funded models risky
Apple made big changes to its privacy policies in 2022.
This thread goes some way to explaining the complicated, unintended consequences of Apple's updated privacy policies, but the long and short of it is this: Apple introduced a new App Tracking Transparency policy (ATT) which required app developers to ask permission from a user before their activities were tracked for ad selling purposes.
Here is a thread about unintended consequences

Typically 60-70% of direct-to-consumer brands in the US are on @Shopify. Brands who sell on Shopify do so because they're able to drive a decent amount of traffic to their site with their social media ads. CAC isn't too high.

— Apoorva Govind (@Appyg99) October 10, 2022
This seems perfectly reasonable.
But the unintended consequence of this – and other privacy-related legislation is twofold:
Consumers are far more aware of products where they are the product.
Businesses – particularly ecommerce businesses – are finding it extremely difficult to target people as accurately as they were able to do previously, which eats into margins.
That said, some major companies (Netflix, Disney+) have leaned heavily into ad-funded models and have rolled out iterations of ad-funded models for the first time.
But with ad-funded models increasingly looking like a risky strategic decision for some product verticals at least, consumers have shown more willingness to pay for digital products and services they feel are valuable enough to do so.
And with that, let's take a look at some alternative business models you might want to explore. First up: micro subscriptions.
Micro subscriptions model
Snapchat's $4 a month subscription plan is reported to be performing well so far.
Spotify and Apple Music set the precedent for ~$10 a month subscription plans.
Whereas cable TV companies charge $50+ month for all you can eat packages, if you speak to friends or work colleagues you'll often hear that folks are now subscribed to multiple micro subscriptions – all at the same time:
Apple TV – $5.99
Amazon Prime – $9.99
Netflix – $9.99
Google Drive – $2.99
iCloud storage – $1.99
Gone are the all you can eat mega bundles of cable TV providers and in their place is a buffet of smaller, 'micro' options that consumers are more than willing to pay for.
Anchoring plays an important part here, too. Once Apple, Netflix and Spotify set the price for all the music in or movies in the world at 9.99, everything else is often judged relative to that.
iCloud storage at $1.99 seems a decent price compared to all the music in the world.
Product teams – and especially B2B SaaS product teams – are all too familiar with subscription pricing, but it's still rare to see many businesses outside of the major entertainment companies opt for micro subscriptions.
Perhaps this is inevitable given the larger budgets up for grabs in a corporate B2B context, but it's still potentially worth exploring what micro subscription opportunities might be available for your product.
Are there segments who are unable or unwilling to pay B2B SaaS prices who might be willing to pay for a micro subscription?
Are there opportunities for add-ons to be sold as a micro subscription?
Are there specific features of your product you could package into a microsubscription?
Maxi subscriptions model
Dating app Hinge recently announced that it's planning to introduce a $500 a month tier for a segment of its audience it calls a "motivated dater".
The idea behind the feature is that it allows daters to focus on other users who are taking the search for love seriously – by parting with their cash.
This raises a new development for product teams to consider for their pricing.
Just as you might ask yourself what opportunities exist for micro subscriptions, if you flip the equation on its head, you may discover opportunities for maxi subscriptions, too. That is, maximising the potential price a specific segment of your audience might pay, without negatively impacting the overall experience for all users.
Clearly, this isn't applicable for all products, but it's an interesting development in the B2C space.
API-driven model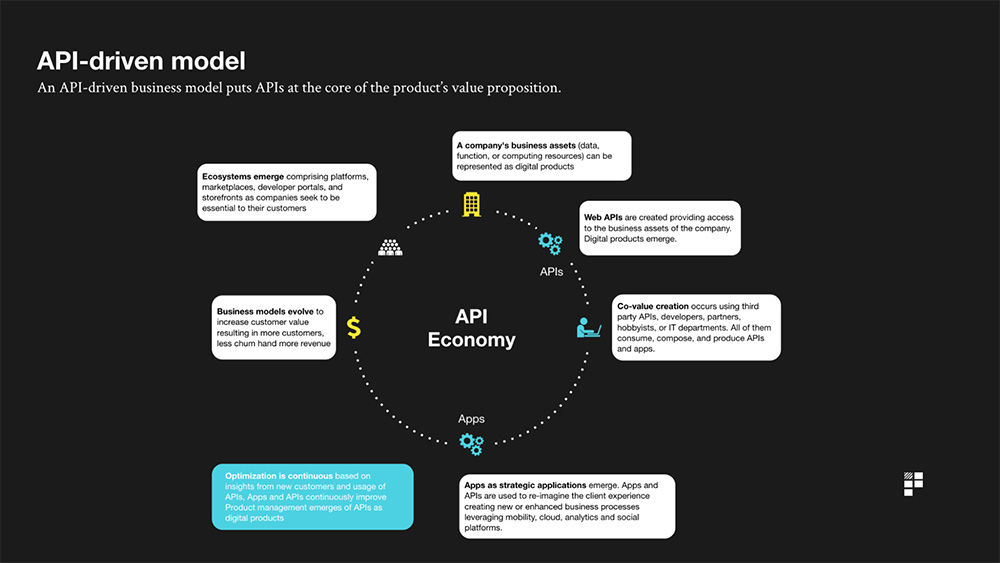 API product management is still in its relative infancy. One of the queries we often get asked is related to breaking into API product management since many PMs still don't truly understand the business opportunities of API-driven business models.
In a nutshell, there are 3 different ways that APIs can typically be used by product teams:
Internally, for the purpose of microservices or other parts of your architecture to interact with one another
Externally, where you offer your customers access to your API to offer them something valuable
Externally, where you integrate with a third party API and they offer you value in return
Let's explore some examples.
Example 1 – Zapier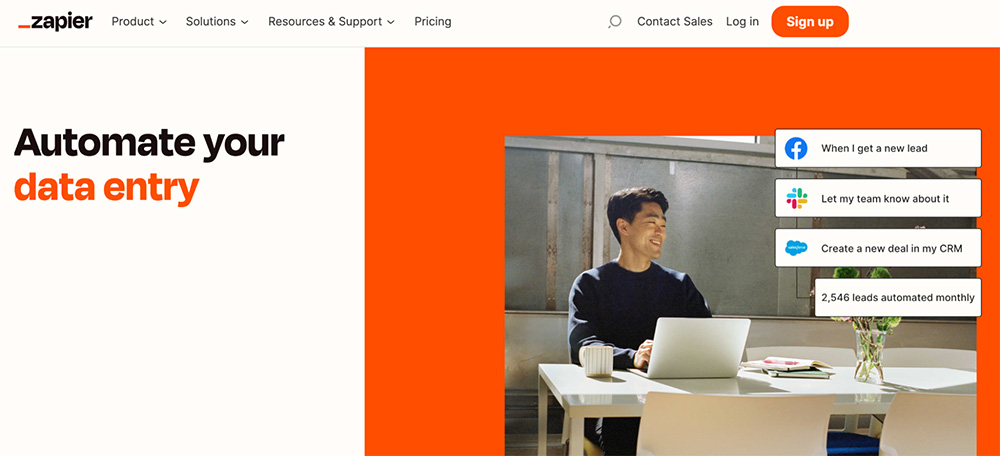 Zapier is perhaps the most extreme example. Why? Well, its entire business model is dependent on APIs since its value proposition is to aggregate and connect different APIs in order to offer value to its customers – in this case, the value of productivity and automation.
Zapier's business model is built around the number of tasks and 'Zaps' a company performs each month. But tasks and Zaps are just a fancy way of describing API calls.
The Zapier business model is built around the number of API calls made – and this makes Zapier the archetype of an API driven business model.
Example 2 – Lattice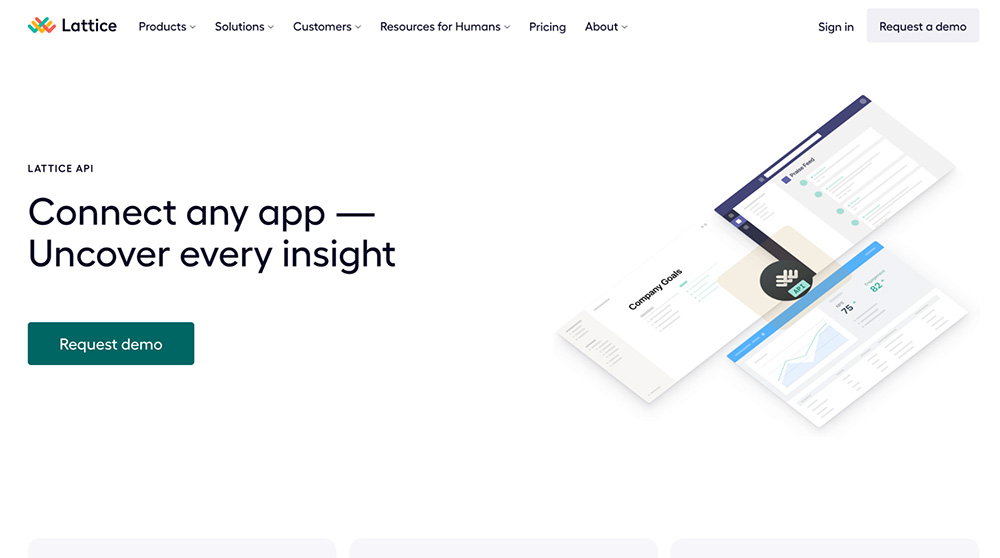 Lattice is HR management software for businesses and enterprises. Its API allows users to connect third party apps to Lattice in order to gain insights into human behaviour. The functionality their APIs offer includes:
Linking team OKRs to individuals
Contexualising performance metrics for teams and individuals
Integrations with operational financing tools
Unlike Zapier, this API offering is secondary to the core Lattice product, but it diversifies revenue streams by offer distinct API-first functionality.
Exploring API opportunities for your product
Are there parts of your value proposition that could be productised into APIs and offered as part of an API-driven business model?
How might you distil the essence of your value proposition into an API?
API appetite experiments
Consider mapping out your value proposition and identifying opportunities for API-driven productisation.
But rather than actually building your APIs, you might want to conduct what we call 'API appetite experiments'. This is where you create mock landing pages or API documentation for the API you're thinking of building and you test the appetite for it – whether with developers directly or with the people responsible for deciding which APIs to support.
Whilst an API driven approach works for some products, you may discover when you examine your value proposition deeply that your value proposition itself is a source for creating a unique business model.
Unique models linked to your core value proposition
The final 'alternative' business model worth exploring is perhaps the most intriguing.
We were recently inspired by the folks at Deel, a startup focused on helping global businesses hire global talent. Their business model is pretty unique – and it's explicitly linked to the value they offer their customers.
Unlike conventional SaaS products who charge a flat monthly fee or a fee based on transactions, Deel instead chargers customers upon completion of contracts.
Since Deel's value proposition is built around enabling companies to hire global talent, when a contractor completes a contract and is paid, Deel charges a flat fee. When a contract is complete and there are no other active contracts, no fees are charged.
This is an example of a company digging deep into their own value proposition to fully understand the users of the product, the value it brings to its users and how a business model might complement the value proposition.
How to create your own unique model based on your value proposition
Consider the problem your problem solves and who it solves it for. Are there unique opportunities for your business to create unique business models?
A product targeting companies hiring contractors may create a model where you pay per completion of contracts.
An API business like Zapier might charge based on the number of 'Zaps' (API calls) made per month.
A social media management platform might charge based on the number of posts scheduled per month.
It sounds pretty self explanatory and straight forward but many businesses take the lazy approach of simply opting for the simplest model of charging a monthly fee and being done with it.
With a little creativity, you could craft an alternative business model so that if the ad-funded product days are over, you've done the groundwork to stay one step ahead.