Take your product skills to the next level
5 week intensive program
Next cohort starts 15th October, 2022

Master your Product Skills
Developing and executing a clear, coherent product strategy and roadmap can be challenging. As a product person you're expected to generate ideas, curate ideas, develop the roadmap, strategy, vision, motivate the engineering team and keep everyone informed at the same time. We'll teach you how to do it.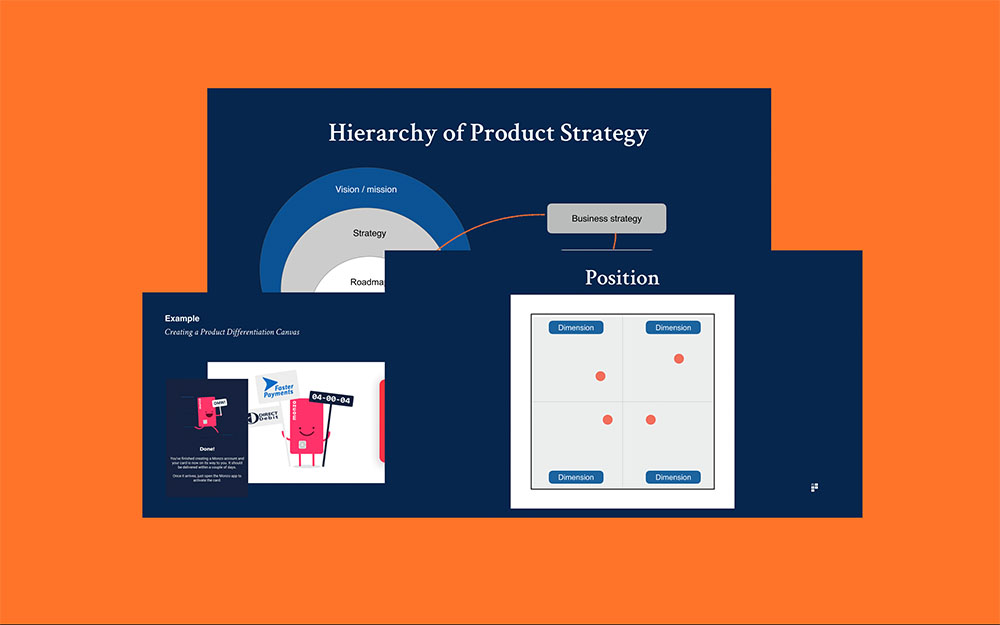 Develop a strategy that impresses
Product strategy is confusing. You may have been tasked with developing your upcoming quarterly strategy but not know where to start. Using the Department of Product's own strategy canvas, you'll learn what questions you should be asking in order to uncover the strengths of your business and make your competition irrelevant.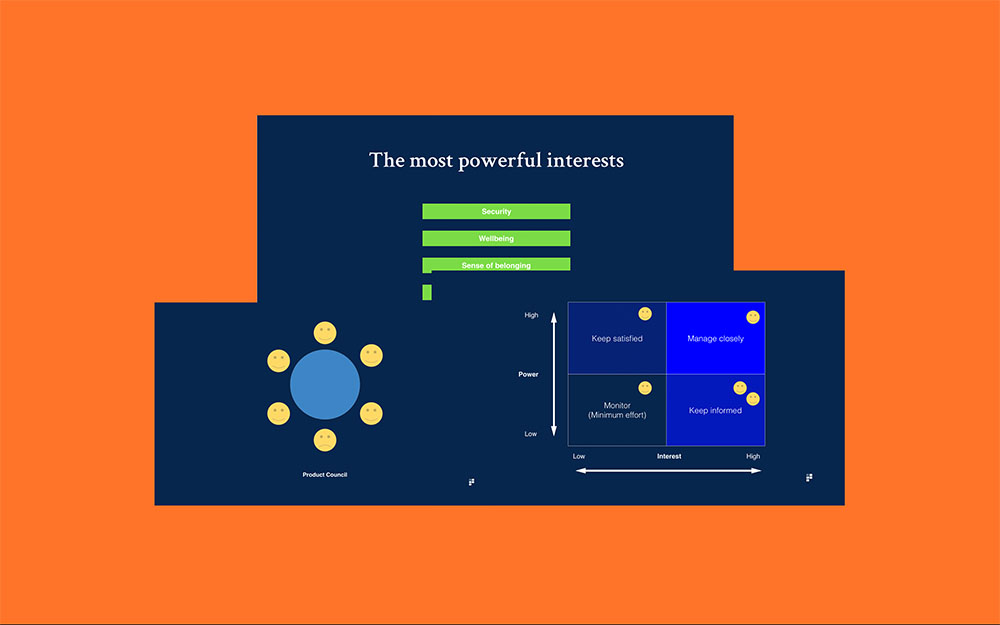 Communicate confidently
Building products doesn't happen in isolation. With a never ending stream of requests from stakeholders, it's rare that everyone will ever be happy with the strategic decisions you make. But we'll explore some of the most powerful frameworks and techniques you can use to secure stakeholder alignment – and deal effectively with disagreements.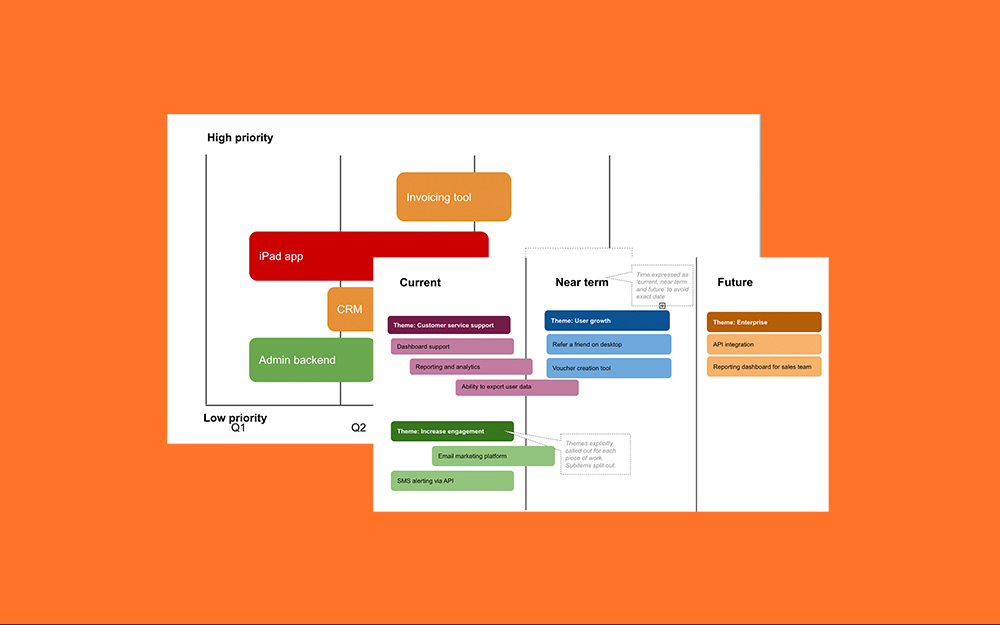 Translate your strategy into a clear roadmap

Strategic decision making is one thing, translating your strategic decisions into a clear roadmap is another. Understanding the difference between your roadmap and strategy is essential. During the product mastery program you'll craft your strategy and your roadmap which aligns with your strategic decisions.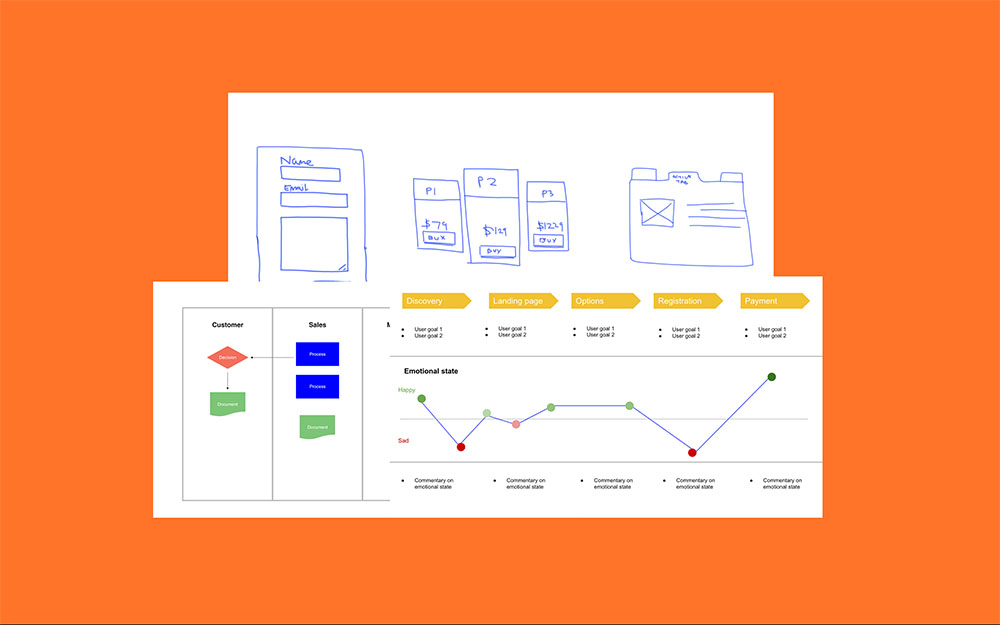 Unlock new commercial opportunities
Product management isn't just about creating a product that delights customers. Ultimately, all products are businesses, and product managers are expected to know how to create delightful experiences in difficult to copy, margin enhancing ways. You'll explore ways to do this for your own product.
The Product Mastery process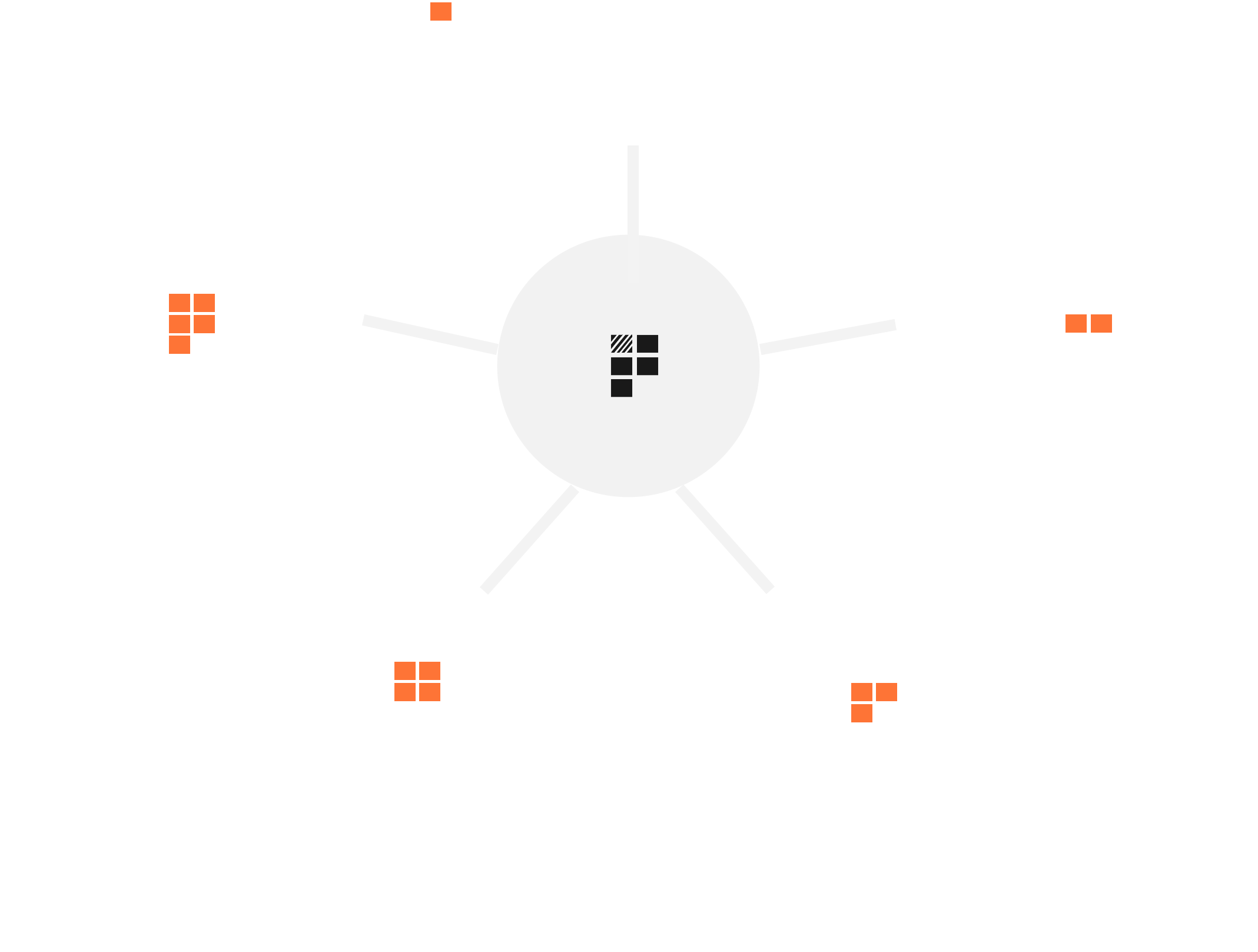 Want to find out a bit more? Request a copy of the syllabus and we'll be in touch with more information.
Program dates and information
The Product Mastery program is taught live by Department of Product program instructors on set dates throughout the year.
15th October – 12th November
Location: Online
Instructor: Sean Jackson, Director of Product at Audible (Amazon)
Fees: $1,299 USD
Availability: Admissions open now
Any questions? No worries. Check out our
FAQs
or
drop us a line
with any questions you might have and we'll get back to you.

The Product Mastery program is the Department of Product's flagship product management course, designed for product managers to master the essential skills of product management.
Strategy development
What is strategy and how can you think strategically? In this lesson you'll learn what good strategy is vs. bad strategy, how to differentiate your product and make competition irrelevant.
Strategy execution
Product strategy can sometimes feel lofty and impractical. In this lesson you'll discover how to execute your strategy with maximum impact across your teams and wider business, with deep-dive case studies to give you further inspiration on team structures and goal setting.
Product roadmaps
Learn a 4 step process for creating your product roadmap, ensuring your roadmap is cohesive and clearly aligned to your overall product goals. Understand how to make decisions between competing priorities and get input from stakeholders.
Communication skills
Understand why establishing a Product Council can help with stakeholder communication and why positional negotiation may not always be the best tactic when negotiating with internal and external stakeholders. Learn how best to communicate with your engineering team.
Product market fit
Finding Product / market fit is one of the most difficult aspects of building products, often because we're not skilled in identifying signals that product / market fit has or hasn't been achieved. You'll discover practical ways to identify whether you're achieving product market fit in a startup and corporate environment and what to do if you're not.
Choosing metrics that matter
How to select the metrics that matter to your product, avoid analysis paralysis and focus only on the metrics that count. Plus, you'll discover tools, techniques and skills for managing your internal reporting across different product verticals.
Essential business skills
Discover methods to monetize untapped parts of your business to unlock new revenue streams. Use pricing, bundling and price elasticity to price your products effectively and learn how P&L reporting works.
Alignment and execution
With your strategy and roadmap completed, you'll focus on aligning with stakeholders to get buy in for your strategy.
Portfolio showcase
In this final week of the program, you, your instructor and peers will share some elements of your strategy and roadmap with the wider group.

For product people who love to learn
We teach in simple, clear, easy to understand terms. Product Management is often mind-boggling and we promise not to boggle your mind.
Live classes
All our programs include live classes taught by our program leads which give you the chance to ask questions, clarify problems and clearly understand the principles you're being taught throughout the program.
If you miss a class, you can catch up online later in your dashboard.
Skills not certificates
Certificates are a little outdated and our research shows most hiring managers don't care about them. Instead, we focus on skill acquisition.
You'll dive straight into the details through lessons and practical live practical exercises designed to help you acquire new skills which you can put into practice in your role.
Practical application
We don't believe in passively consuming content. Instead, we encourage all participants to practically apply the concepts taught in their day to day role.
You'll start creating your project portfolio from day one and by the end of the program you'll have a strategic deck to use for your product.
If you miss a live class, simply catch up in your own time with live class recordings. A 1 year subscription Department of Product members area and Slack community is also included.
Our community is proudly for product and technology professionals. To apply to take part in Department of Product programs you must meet the following requirements. All information submitted will be treated in confidence.
Eligibility
You are a product management or professional in full time employment, self-employed or working on a contract basis.
You have experience working as a product manager or professional that can be demonstrated through either a portfolio or a LinkedIn profile upon request.
You have a strong desire and commitment to learning new skills.
You are over the age of 18
You have access to a high speed internet connection which can be used to stream video
You have access to a location you are comfortable learning remotely from
Fees
$1,299 USD for Product Mastery Program
Includes full access to the program materials. No hidden extra costs.
Price includes:
5 weeks of live classes from our product leaders
1 year subscription to the Department of Product members area
Access to all learning materials
Access to the Department of Product resource library
Exclusive supporting material from industry leading product leaders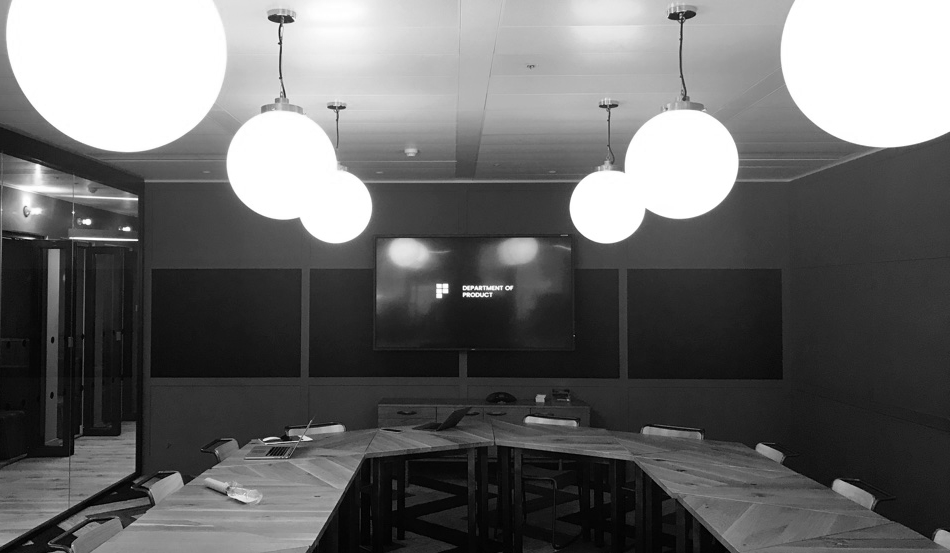 This 5 week program is brought to you by The Department of Product – an education company focused on teaching product development and technology to professionals working in the tech industry and beyond.
Our 2022 program instructors will be announced soon.
Our instructors have worked at the following companies

Product Managers
Become more confident speaking to stakeholders and your engineering teams about your product roadmap. Apply practical skills in your day to day role as a product manager including how to conduct experiments that matter and how to develop a unique strategy for your product.
Senior / Heads of Product
Build a powerful, clear and coherent strategy for your product. Unlock your ability to create and curate product ideas to build and deliver truly creative and innovative products. Strengthen your existing product knowledge and broaden your skillset to include essential business skills and strategy creation.
If your role requires an understanding of developing product strategy and agile product development processes this course will help you.
Exclusive members area
All participants get a 1 year membership to Department of Product's members only content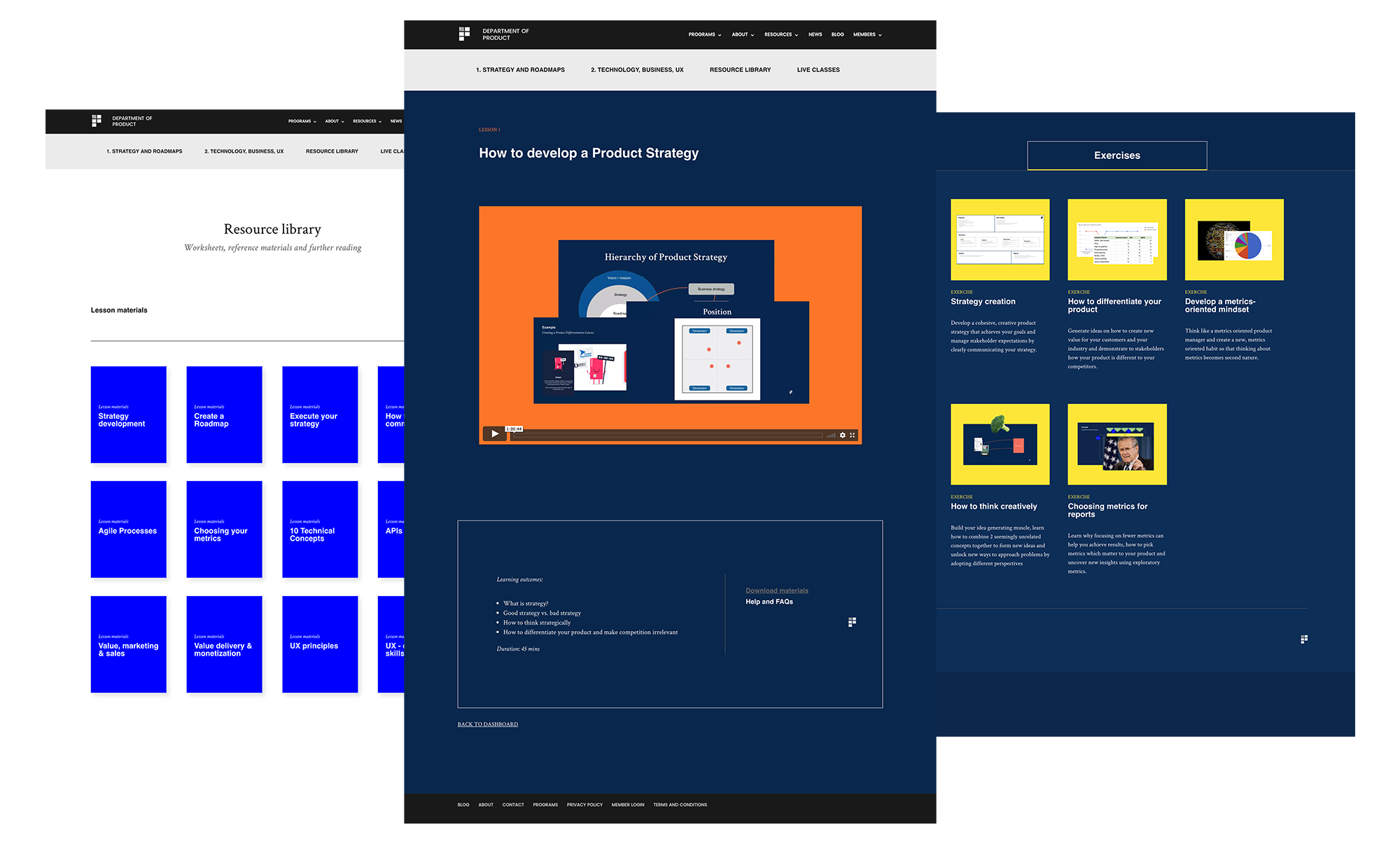 Continue your journey online with materials, exercises, articles and projects to put into practice the skills and knowledge you acquire over the 5 weeks.
What previous participants say
"I had multiple email exchanges with Jason before enrolling for the Product Mastery program. He helped me understand the value proposition of the program and how it was different from the other players in the market such as General Assembly. I finally decided to enrol for the program based on my earlier experience with Department of Product's web-technologies program and my discussions with Jason. The program was action-packed with case studies, real-life scenarios, tools, concepts and practical tips on product management. Both Richard and Jason are passionate about product management and delivered the program with style and enthusiasm. I highly recommend this course to anyone interested in Product Management."
Ash P, Product Manager
"I hadn't heard of the Department of Product before, but I was impressed by the quality of the free content so I decided to give it a try. The best part about the programs they offer is that they are uniquely tailored to the needs of product managers. Too many other courses focus on general technology skills and are often tailored towards engineers; the Department of Product is unique because it focuses on the product community and our unique needs within organisations."
Imelda Malone, Product Manager
Frequently asked questions
What can I expect to accomplish by the end of this program?
By the end of the program you'll have created a clear product strategy which differentiates your product offering, identified competitive advantages and put together a plan to align with stakeholders and execute on your vision. Your project portfolio will give you tangible assets you can use in your real world role as a PM.
How much does it cost?
$1,299 USD. This includes the 5 week program and 1 year's access to our members area including lessons, exercises, practical projects and access to the Department of Product resource library.
Do I need any prior working knowledge?
We would expect you to be a product manager or business professional working in a relevant industry. This program is designed for product managers or similar functions who want to learn about developing successful product strategies, roadmaps and agile product development skills.
Who teaches the program?
Department of Product instructors are product people from top product companies. Instructors for each cohort are confirmed before the start of each program.
How will I learn the skills outlined in the program?
Our programs are taught live online by product instructors, giving you the opportunity to ask questions in real time. Every week, each class will cover a new topic and you'll be set practical exercises to put into practice the topics you learn.
What's different about the Department of Product?
Whilst some product management courses are geared towards 'certification', we know from our own experience (and from our own survey data) that certificates mean very little compared with skills, experience and achievements. Instead of certificates, we help you develop skills, build upon your experience and achieve positive outcomes for your product.