Take your product management skills to the next level


12 intensive sessions in 2 days
Strategy development
What is strategy and how can you think strategically? In this lesson you'll learn what good strategy is vs. bad strategy, how to differentiate your product and make competition irrelevant.
Product roadmaps
Learn a 4 step process for creating your product roadmap, ensuring your roadmap is cohesive and clearly aligned to your overall product goals. Understand how to make decisions between competing priorities and get input from stakeholders.
Strategy execution
Product strategy can sometimes feel lofty and impractical. In this lesson you'll discover how to executive your strategy with maximum impact across your teams and wider business, with deep-dive case studies to give you further inspiration on team structures and goal setting.
Communication skills
Understand why establishing a Product Council can help with stakeholder communication and why positional negotiation may not always be the best tactic when negotiating with internal and external stakeholders. Learn how best to communicate with your engineering team.
Agile product processes
What's the difference between scrum, kanban, waterfall and scrumban? In this class you'll learn all the confusing terminology used in product development and you'll discover a step by step guide to implementing digital transformation projects across your business.
Choosing metrics that matter
How to select the metrics that matter to your product, avoid analysis paralysis and focus only on the metrics that count. Plus, you'll discover tools, techniques and skills for managing your internal reporting across different product verticals.
Technology fundamentals
Discover the key differences between front end and backend technologies, what programming languages technologies have in common, the difference between TDD and BDD, why APIs are powerful and how git and github works.
Business skills
Discover methods to monetize untapped parts of your business to unlock new revenue streams. Use pricing, bundling and price elasticity to price your products effectively and learn how P&L reporting works.
Usability testing
In this lesson you'll learn about fundamental design principles including typography, hierarchy, design grids and UX fundamental principles. You'll also discover the power of usability testing – why it matters and how / when to conduct it.
Master your Product Skills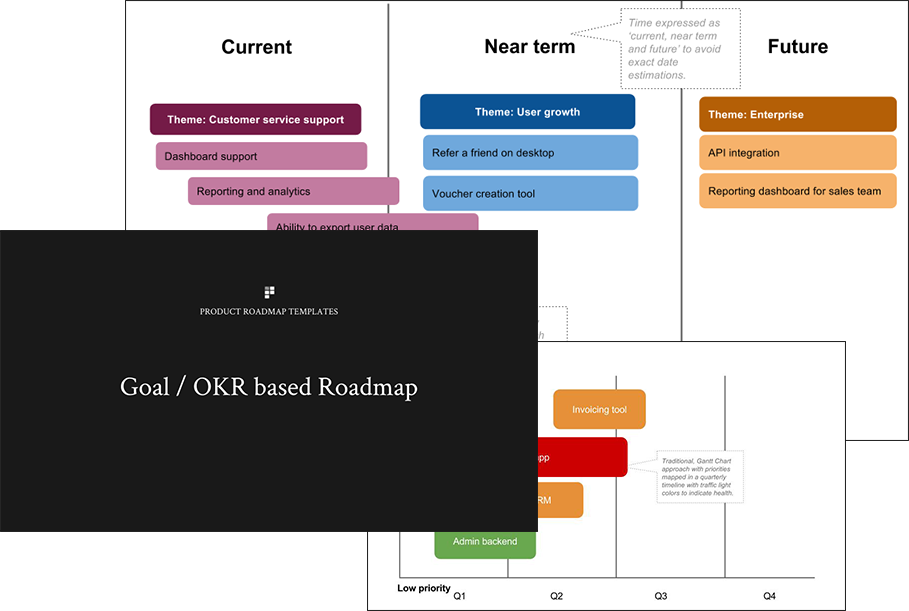 Developing and executing a clear, coherent product strategy and roadmap can be challenging. As a product person you're expected to generate ideas, curate ideas, develop the roadmap, strategy, vision, motivate the engineering team and keep everyone informed at the same time. We'll teach you how to do it.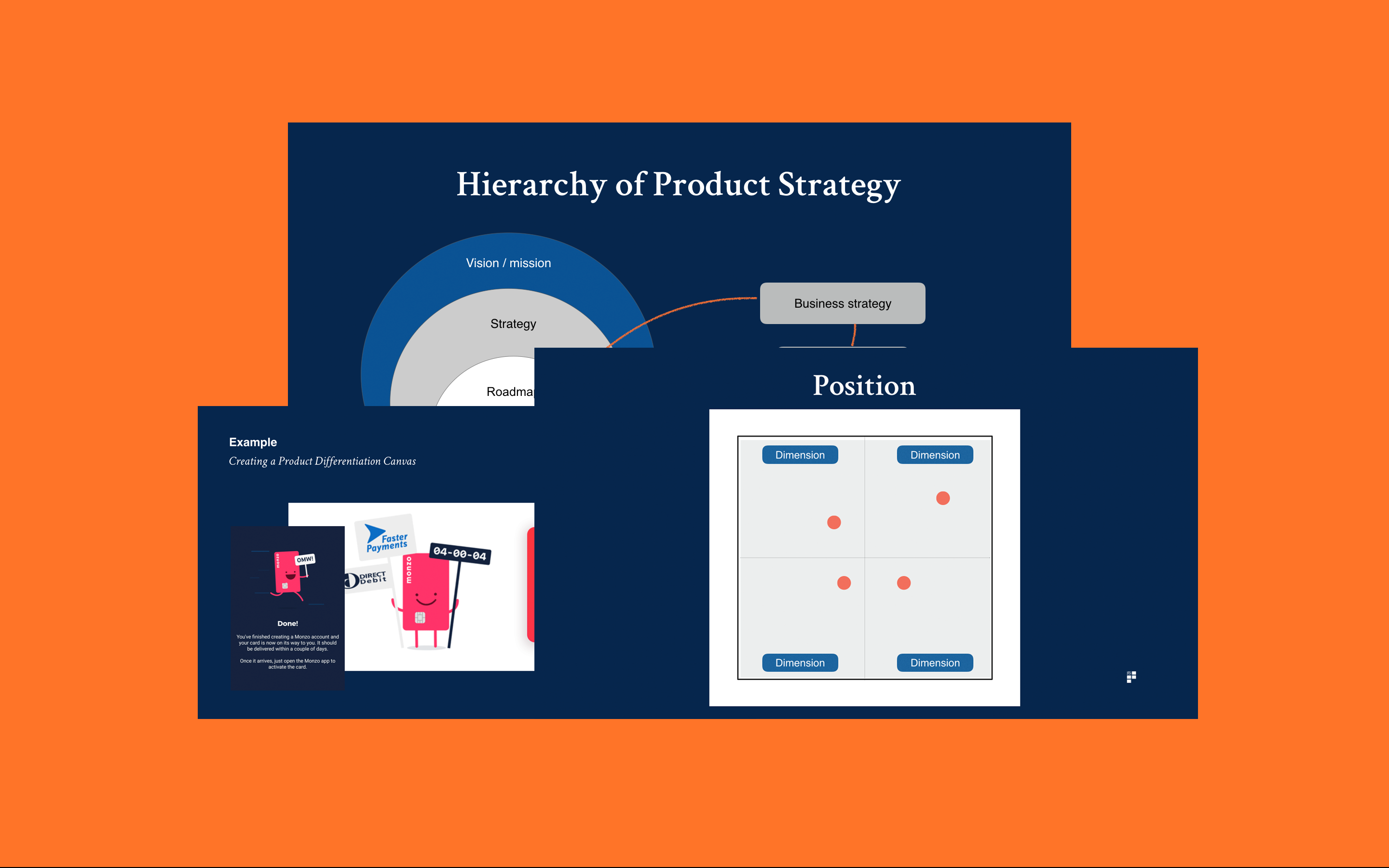 Develop a strategy that impresses
Product strategy is confusing. You may have been tasked with developing your upcoming quarterly strategy but not know where to start. Using the Department of Product's own strategy canvas, you'll learn what questions you should be asking in order to uncover the strengths of your business and make your competition irrelevant.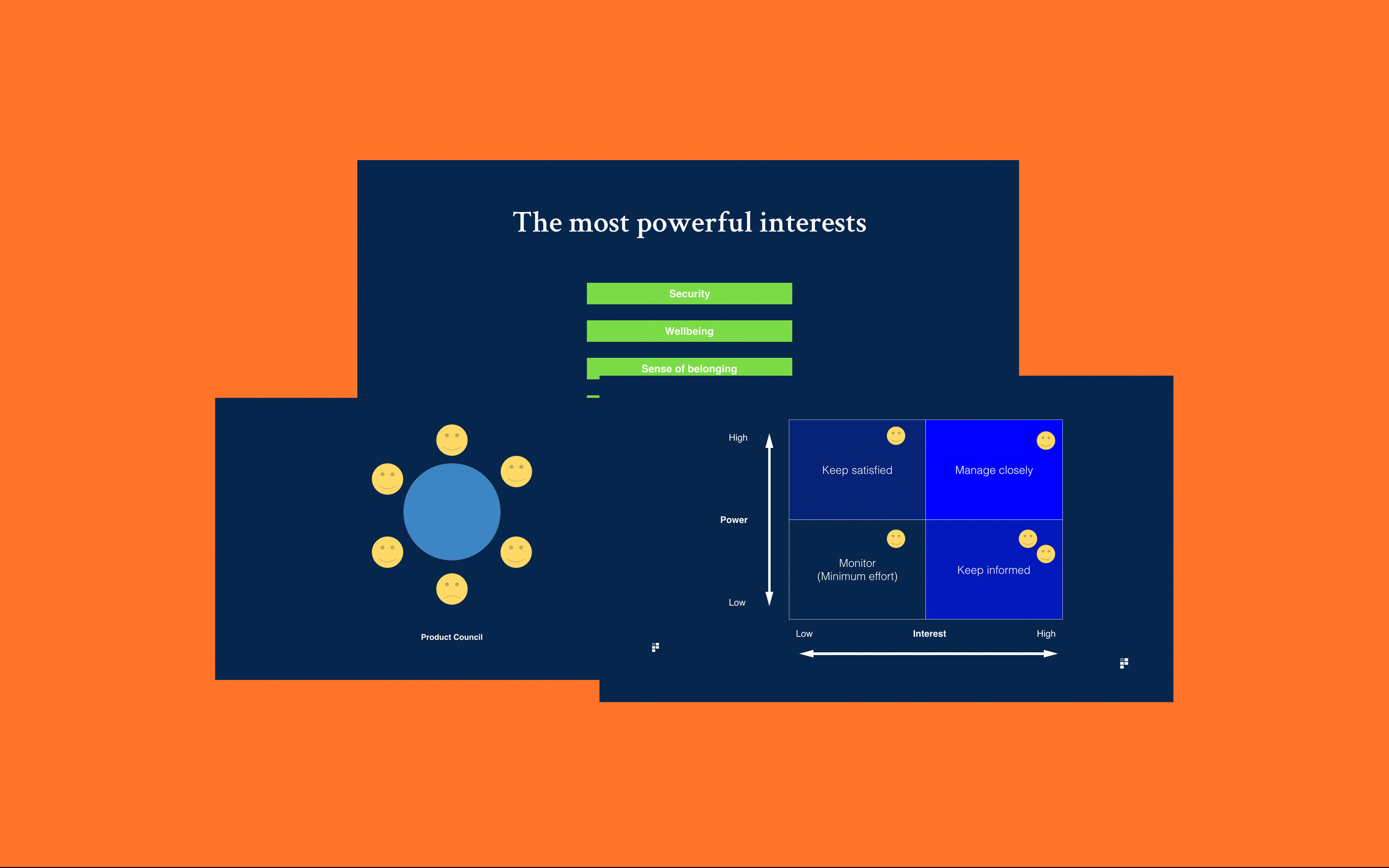 Communicate confidently
Nothing annoys stakeholders more than simply ignoring every single request. You'll discover techniques that will help you to confidently say no to stakeholders when it matters most. You'll learn how to communicate with stakeholders, developers and third parties using advanced negotiation tools so that you have more time to focus on your customers.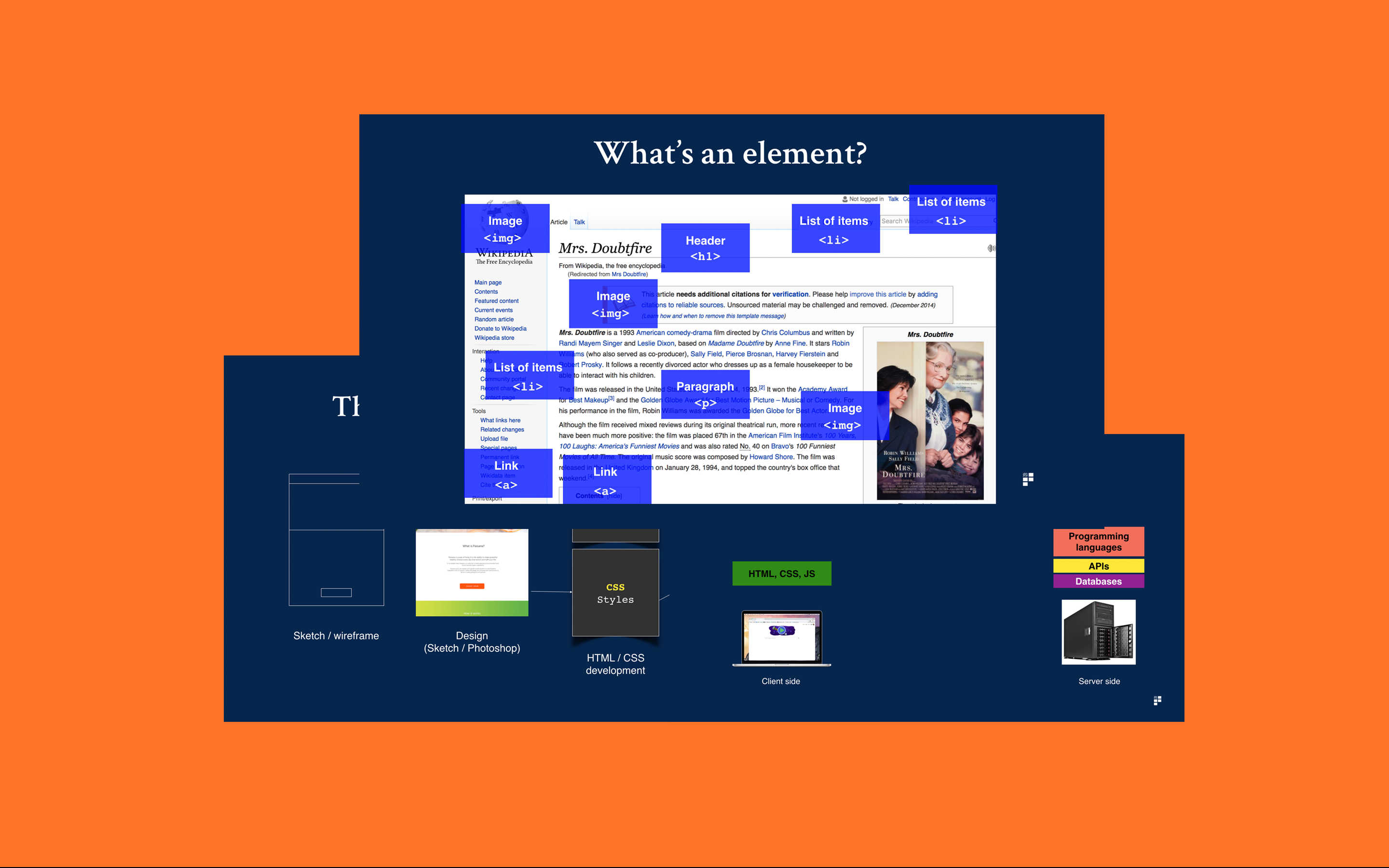 Master the 3 essential product skills
Business, technology and design. Many of us excel in 1 of these areas in particular but it's a rarity for us to excel in all 3. With an engaging blend of live practical exercises and in depth case studies you'll become more commercially aware, understand the fundamentals of business models and get to grips with important technical concepts which will help you to earn the respect of your engineers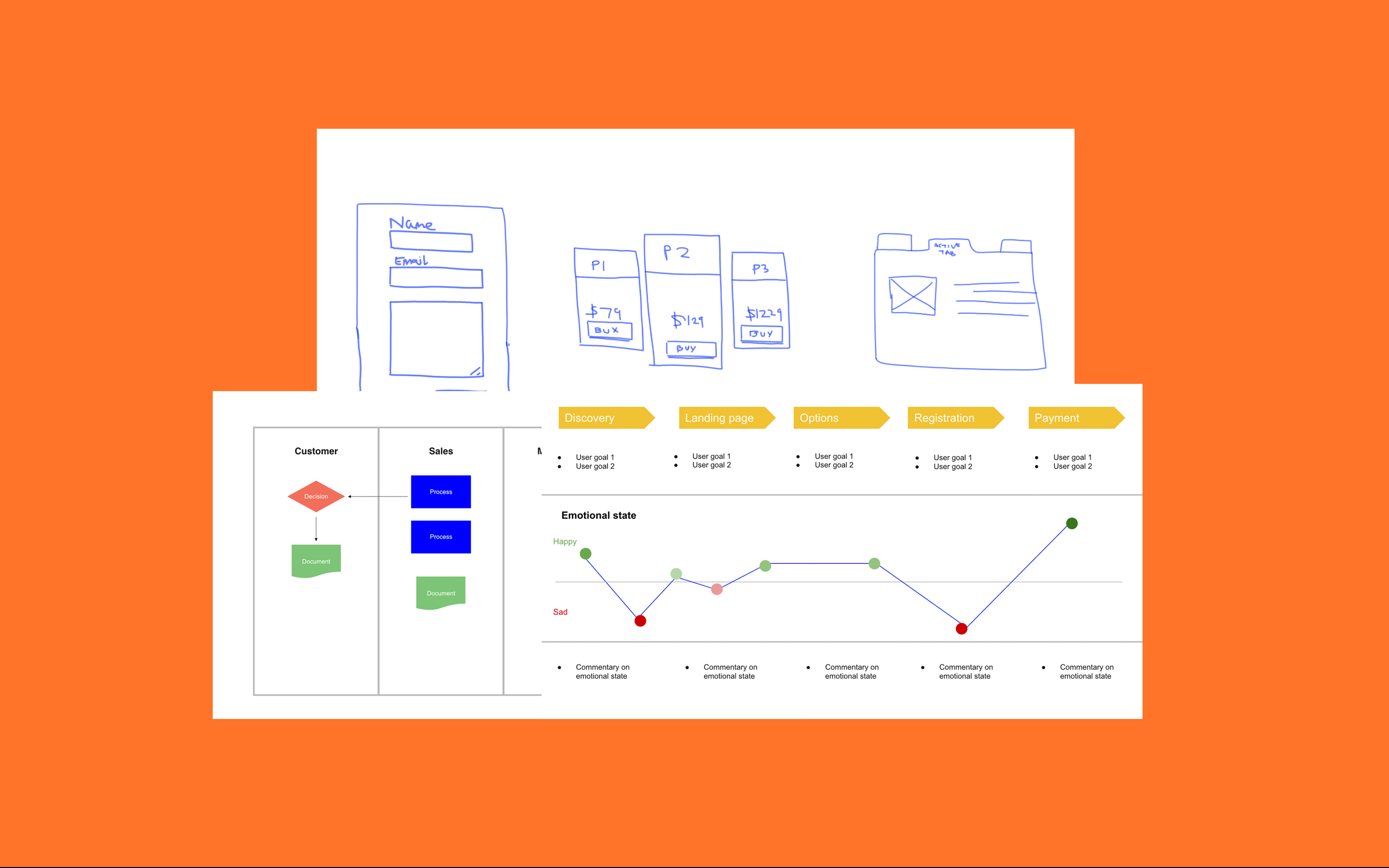 Unlock your creative abilities
Solving problems visually by drawing on a whiteboard can be daunting. Someone passes you a pen and tells you to draw and suddenly your brain tells you you're not Walt Disney and that you should sit back down. In the live, practical exercises you'll learn how to become more confident with expressing ideas and solving problems visually so that you can have more effective meetings and describe problems with more confidence.
Want to find out a bit more? Request a copy of the syllabus and we'll be in touch with more information.
For product managers who love to learn
Program dates and information
The Product Mastery program takes place live online over 2 days on set dates across the globe.
Thursday 22nd – Friday 23rd March, 2018
Location: Online
Instructors: Richard Holmes and Jason Leonard
Times: 10:00 – 17.30 EST (UTC – 5)
Fees: $799
Availability: 16 spaces available
Any questions? No worries. Check out our FAQs or drop us a line with any questions you might have and we'll get back to you.
We teach in simple, clear, easy to understand terms. Product Management is often mind-boggling and we promise not to boggle your mind.
High intensity bursts
This is a high intensity interval program that is unlike other 'corporate training'. Each day works in 6 x high intensity 45 minute bursts. After each 45 minute burst there is a 15 minute break where you can ask questions or take a break.
Skills, not certificates
Certificates are meaningless. So we don't do them. Instead, we focus on skill acquisition. You'll dive straight into the details through lessons and practical live practical exercises designed to help you acquire new skills which you can put into practice immediately.
Learn beyond the classes
All students get a 1 year subscription to The Department of Product members area, which includes further learning materials, exclusive articles, videos, exercises and examples of how technology and product development work.
All materials are taught in short, intensive 45 minute sessions to optimise the learning experience. A 1 year subscription Department of Product members area is also included.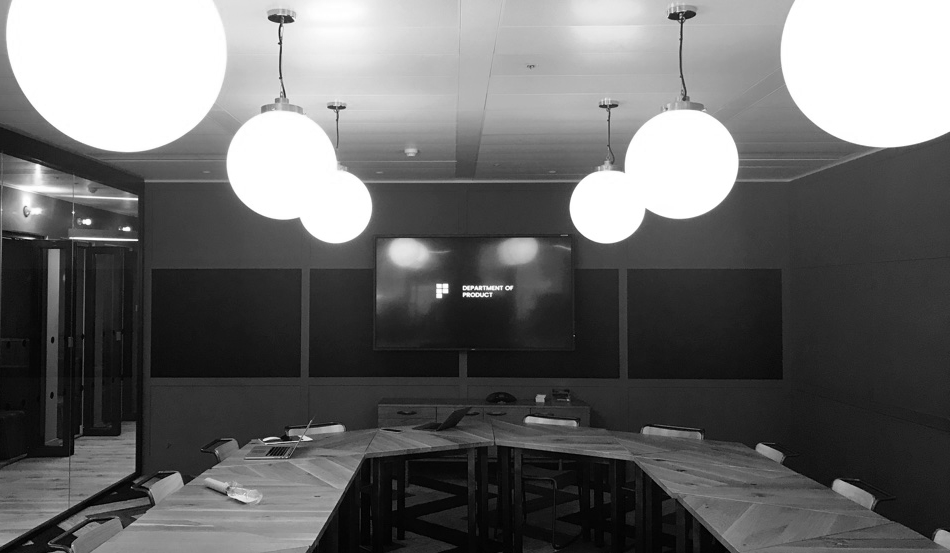 This 2 day program is brought to you by The Department of Product – an education company focused on teaching product development and technology to professionals working in the tech industry and beyond.Richard and Jason are not career consultants; they are product people with hands on experience of building products with development teams in London and across the world.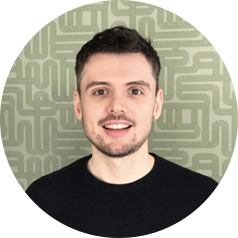 Richard is a Senior Product Management professional with over 10 years experience working for companies including eBay, Channel 4, lastminute.com and Macmillan Science and Education. Richard also has experience in early stage startups such as Shutl (acquired by eBay) and is the author of our blog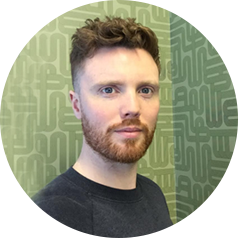 During his 10 years experience, Jason has led significant digital transformation projects across many globally recognised brands including The Guardian, Dice Holdings and Whitbread. Jason also has experience in early stage startups such as Mendeley (acquired by Elsevier in 2013) and is on the Board of Directors at London luxury ecommerce brand Handsome London.
Our instructors have worked at the following companies

Product Managers
Become more confident speaking to stakeholders and your engineering teams about your product roadmap. Apply practical skills in your day to day role as a product manager including UX / whiteboard skills, how to conduct experiments that matter and how to manage technical debt.
Product Marketers
Learn how products are built and what the most useful technical concepts to know are in product management. Speak to your colleagues and stakeholders with more confidence and ask the right questions to ensure you're building the right product for the audience that wants it.
Senior / Heads of Product
Build a powerful, clear and coherent strategy for your product. Unlock your ability to create and curate product ideas to build and deliver truly creative and innovative products. Strengthen your existing product knowledge and broaden your skillset to include essential business skills, UX and technical depth.
Senior execs
Discover how agile and lean startup principles can transform your organisation and help you make your competition irrelevant. Get a fundamental understanding of technology foundations, product development trends and opportunities to ensure your organisation doesn't get left behind.
If your role requires an understanding of developing product strategy and agile product development processes this course will help you.
Exclusive members area
All attendees will also get a 1 year subscription to our members only content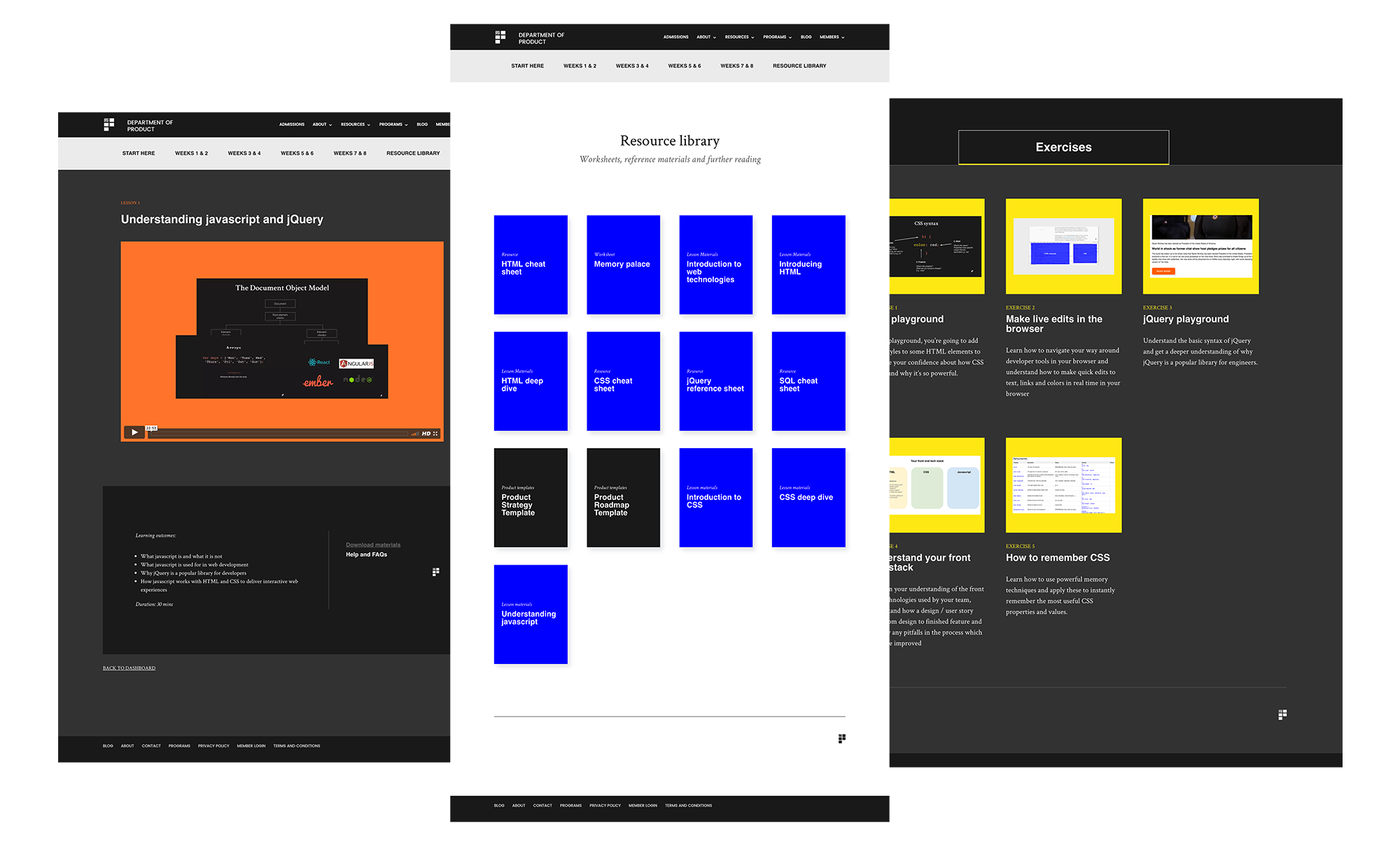 Continue your journey online with materials, exercises, articles and projects to put into practice the skills and knowledge you acquire over the 2 days.
Our programs are different. Here's why.
| Other training days | Department of Product programs |
| --- | --- |
| 'Ice breaker' exercises – horrendous activities designed to lighten the mood. | No ice breakers. We dive straight into the details from the first minute. |
| Long sessions where all you can think about is the next break | Short, 45 minute bursts, designed to optimize your learning experience and maximise your short, human attention span |
| Group activities designed to give the facilitator a break | No group activities. Sharp, focused, live online sessions with instant feedback for your specific questions and hands on practical projects. |
| Walls covered in post it notes | A post it note free zone |
| Workshop ended? Goodbye and good luck! | Goodbye? Not so fast! All participants get 1 year's access to our members area to continue their learning journey. |
Our focus on high quality, original content and our ability to distill technical concepts into easy to understand formats continues to impress the global product community.
Frequently asked questions
What can I expect to accomplish by the end of this program?
By the end of this program you will acquire the skills and tools to:
Develop a clear product strategy and roadmap
Communicate clearly and assertively with stakeholders
Motivate your engineering team so that they understand the bigger picture as well as the day to day workload
Generate and curate product ideas
Understand technology including: APIs, programming languages and frameworks
Draw prototypes for rapid testing
Make your competition irrelevant
How much does it cost?
$799 USD. This includes the 2 day program and a 1 year subscription to our members area including lessons, exercises, practical projects and access to the Department of Product resource library.
Do I need any prior working knowledge?
We would expect you to be a product manager or business professional working in the technology industry. This program is designed for product managers or similar functions who want to learn about developing successful product strategies, roadmaps and agile product development skills.
How will I learn the skills outlined in the program?
This is a high intensity interval program that is unlike other 'corporate training'. Each day works in 6 x high intensity 45 minute bursts. After each 45 minute burst there is a 15 minute break where you can ask questions or take a break. Each burst is a blend of lesson content and interactive exercises.
Do I need to be a product manager?
Whilst our content is tailored to a product management audience this program is open to all managers who think they would benefit from understanding agile product development processes. You might be a product manager, but equally you might be a marketing manager, product marketeer, recruitment consultant or senior executive. If your role requires an understanding of modern product development processes and you'd like to become more confident with strategy, roadmapping, business and technology this course will help you.
I've not heard of the Department of Product before. Are you a scam?
We are a new company, born out of a need and desires for better skills and training for product managers and professionals who want to learn more about product. Check out our About Us page for more info or drop us a line to say hello.