The Department of Product
Briefing
Thursday, 09 February, 2023
360 body scanning from Spotify's CEO, Stripe's challenging times, Pinterest's predictions, how to drive user adoption, AI wars and the return of Bing
Hello product people,
Earnings season continued this week and one company's report that caught our eye is Pinterest. The social media product remains somewhat of an outlier when it comes to modern product discourse but with a loyal user base it continues to punch above its weight. Despite a mixed bag which saw earnings miss expectations, revenues for the quarter grew 4% year on year with an increase in its monthly active user base to 450 million globally.
What we found fascinating from the company's earnings report though, was less about the performance of the company per se and more about how Pinterest is uniquely positioned to predict market trends. Based on its insights into the types of pin boards and queries its creative user base makes, the company has its own dedicated website for its predictions. If Pinterest is right, the hot trends for this year include post partum gifts for new parents, non-alcoholic cocktails driven by Gen X and the return of train travel and the train travel aesthetic.
Meanwhile, with Microsoft unveiling its ChatGPT-powered version of Bing and Google launching its own version called 'Bard', it's likely that the AI wars are upon us. But if you want to get the most out of AI – and particularly generative AI tools – much of what can be achieved is driven by the quality of your inputs, or prompts. Now, a new product has this market covered. Promptbase is a marketplace that allows users to buy and sell prompts to be used to generate AI-powered creative. Examples include a pack of LinkedIn status updates and a business model generator that outlines value propositions and sales channels.
In other news, as Instagram's co-founders announce that their next product will be a personalised news aggregator called Artifact, Spotify's founder and CEO Daniel Ek has his sights set on a personalised product of his own. But this idea is a little more personal than news. Neko is a body scanner designed to predict disease before it happens. The company says it has developed proprietary non-invasive scanning technology that collects data points from the skin, hair and cardiovascular systems to detect changes including birthmark growth, rashes and age spots to produce 360 scans. Priced at 175 Euros, the company has now officially exited its stealth mode and is available for use in Sweden.
Finally, if your remote workshops are feeling a little stale, check out this tool to spruce them up.
Enjoy the rest of your week!
---

Your product briefing
New product features – Tinder's incognito mode hides you from people you don't like
Tinder now allows you to browse through profiles while staying hidden — but you'll have to pay for it. In a post on Tinder's newsroom, the dating app announced a new incognito mode that you can use to swipe through profiles without showing up in their recommendations feed unless you "like" them. (The Verge)
Product strategy – How to drive user adoption: pull, don't push
When it comes to building and selling products, the most common problems that startups run into are two-fold: There's the challenge of getting your team aligned internally during the build stage, followed by the hurdle of changing the minds of your potential customers to adopt your product over other alternatives. (First Round Review)
Tweets worth reading
API product management expert Deepa Goyal shares a selection of resources for product people new to APIs:
Product managers new to API product management often ask me how they can get started with APIs. In this thread, I'm going to start posting resources you can use as beginners to get started with APIs.

— Deepa Goyal (@1sprintatatime) January 27, 2023
Interview – Amplitude's Chief Product Officer on the power of data in product success
On this edition of Spotlight, Benjamin Ensor is Justin Bauer, Chief Product Officer at Amplitude, to take a look at how data can improve the chances of your product becoming a success. (YouTube)
New product demos – Microsoft's Chat-GPT enabled search
Microsoft had a fuller slate of news to share at its event in Redmond, WA this week. Through a partnership with ChatGPT maker OpenAI, Microsoft is adding more advanced AI conversation models to power updates to Bing and Edge. It's like ChatGPT built right into your browser. (Engadget)
UX – Understanding the UX of payments
I made hundreds of transactions, through a combination of controlled experiments (paying myself) and broad real-world usage (paying a variety of real merchants). I can now demonstrate the high-street banks' lack of performance, and why their payment experiences feel shallow. (Built for Mars)
Thought pieces – Stripe can't lose
But the payments company's dominance no longer seems inevitable. The company has had its wins—announcing partnerships with Amazon, launching new products, being named a Forrester Wave Leader—but for perhaps the first time in the company's history, Stripe finds itself in a seemingly unfamiliar scenario: not everything is going its way. (Jareau Wade)
Process – How to align product and GTM teams with segmentation
Product success is a function of the number of happy customers, not simply a function of the total value created across all customers. Often, founders set the bar too low for what comprises a happy customer; the reality is that if they're not referring the product or giving feedback, they don't meet the bar. Companies should carry the ethos that having one happy customer is more worthwhile than 10 lukewarm customers—this is especially true for early stage startups. (Andreessen Horowitz)
Other product news in brief
Zoom plans to lay off 1,300 employees, representing 15% of its workforce. The company's CEO cited the adjustment to life after the covid pandemic and the uncertainty of the global economy as factors driving the decision.
Instagram's founders have launched a new product called Artifact. The app is a personalised news feed and represents the merging of articles, facts and artificial intelligence. 
Co-hosted live streams are coming to Youtube. The new feature is called 'Go live together' and allows two streamers to go live at the same time using a split screen.
Twitter plans to charge $100 a month for access to its API, after reports that the company has managed to convinced just 180,000 users to pay for its Blue subscription.
Square's former GM joins alternative finance product, Pipe.
---
Data points and market trends to consider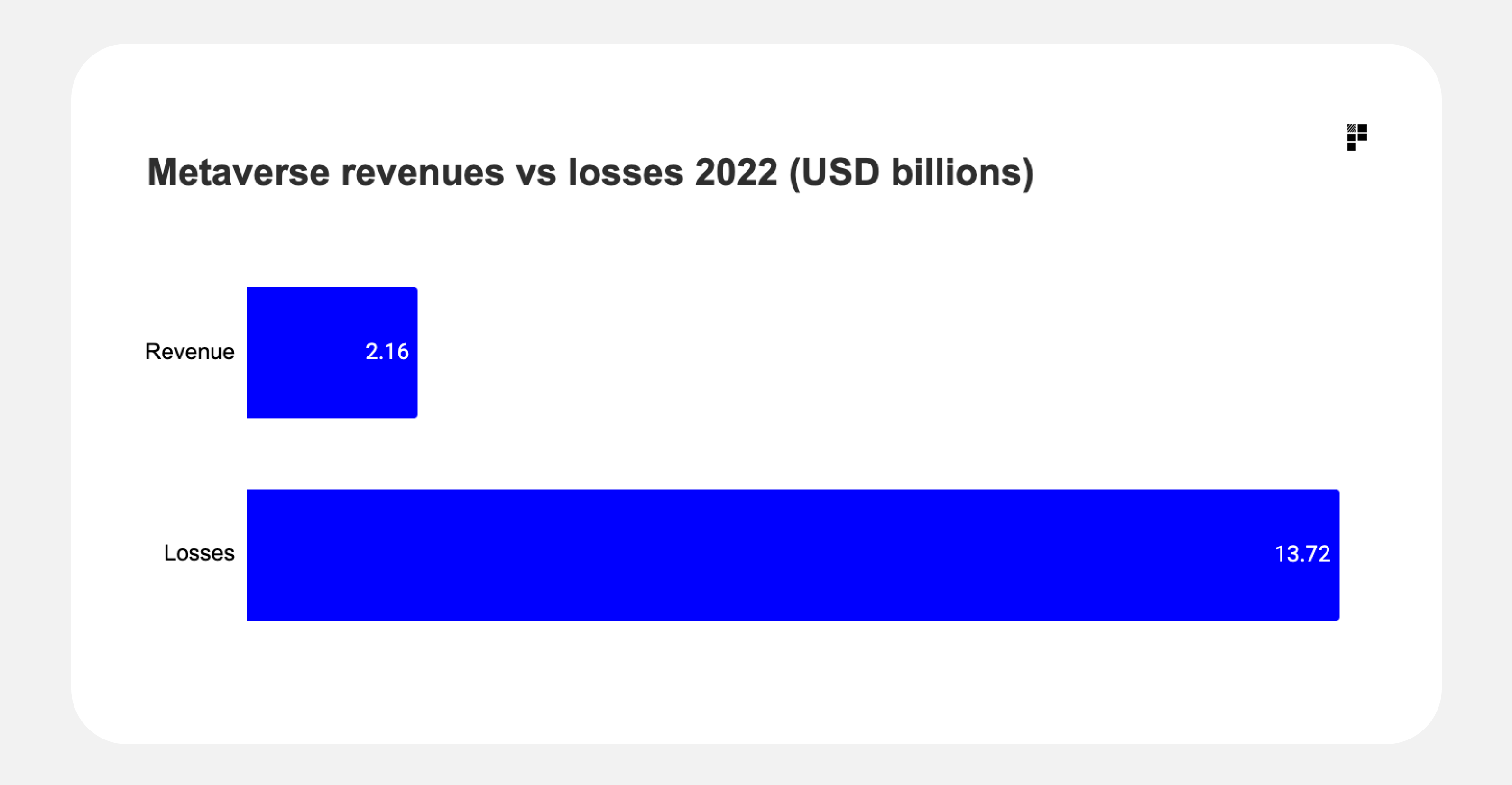 Meta's earnings report showed the full extent of the disparity between revenues generated and losses of the company's Metaverse.
'Rest of World' is now the second largest market for Spotify after North America, up from just 12% in 2018.
Amazon's ad business is now generating $38 billion in revenue a year, up from $31 billion in 2021.
Google's CEO Sundar Pichai revealed that YouTube Shorts has surpassed 50 billion daily views, up from 30 billion the year prior.
---
Recommended newsletters
Looking for additional newsletters to keep your product brain well fed? Here's what we read every week:
Carefully curated digital marketing news, tech, and actionable advice, delivered fresh every weekday. Consumed in 7 minutes or less.
Join 300,000+ professionals and get the data, anecdotes and visuals you need to understand today's world and take your office small talk to the next level.
Indexy's Digital Marketing Newsletter 
Become the smartest in the room. Get the 5 minute weekly newsletter keeping product marketers in the loop.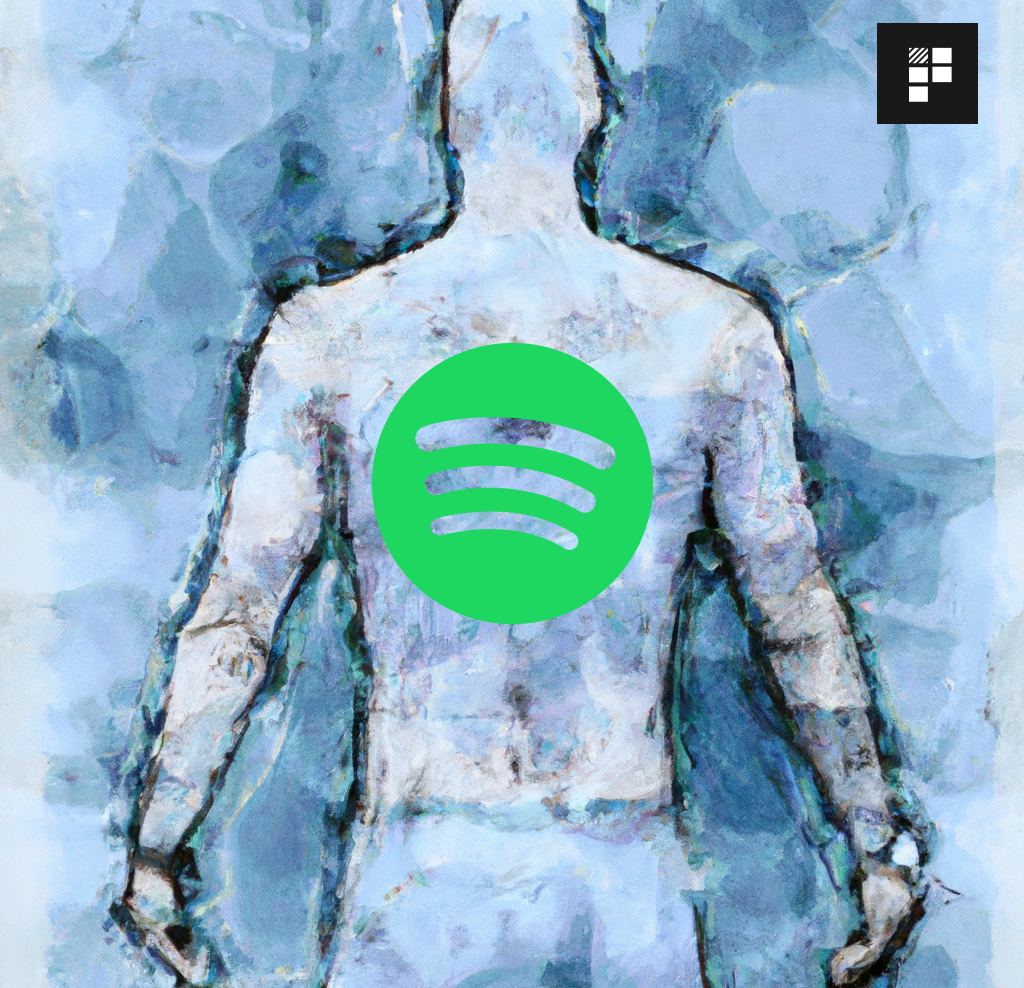 Briefing artwork: Daniel Ek's next frontier
All yours, all free. Enter your email to receive your briefing.
Notion Q&A, Amazon Maps and Hallucination rates
Plus: WhatsApp expands, SaaS product benchmarks, Gmail transforms email, how to assess a job offer with equity