The briefing reaches a global audience of over 14,000 product management and technology professionals from high calibre product companies, venture capitalists and educational institutions.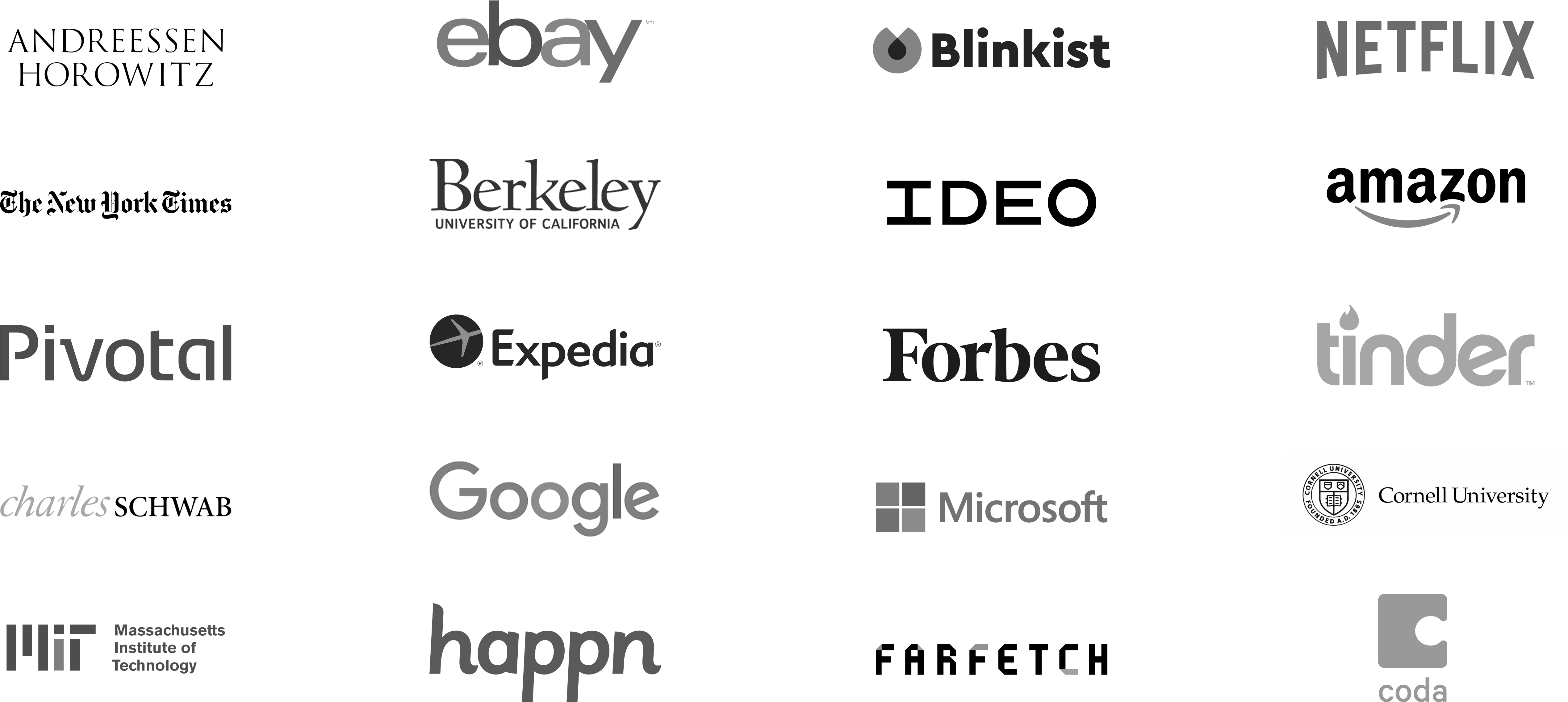 Hi product folks,
10 years after its launch, Dropbox has filed to go public. The listing comes at a time when Dropbox is seeing record levels of revenue generated, albeit whilst still operating at an overall loss. Over the past 3 years the company has increased its revenues from $603 million in 2015 to $1.1 billion in 2017. Its losses shrank during that period too, dropping from highs of $326 million in 2015 to $111 million in 2017. Last year the company rolled out a colorful redesign of its core product and a new set of collaboration tools, pivoting itself to target the creative consumer market. Its customer acquisition model reflects this strategic shift, with a strong emphasis on consumer self serve vs. the corporate sales and marketing approach adopted by industry rival Box. Dropbox will trade under the symbol "DBX".
With tech addiction becoming a growing problem for many adults, researchers at the University of South Carolina and China's Zhejiang University have come up with a novel approach to ensure that children aren't overexposed to mobile phones from a young age: a child-proof phone. The technology works by algorithmically detecting who is using it by analysing fingerprint sizes, tap frequency and finger pressure. Once it decides you're a child, the user experience, functionality and app exposure is limited accordingly. Researchers say that after just 8 swipes, the algorithm can predict the user type with 97% accuracy.
In other news, following Atlassian's entry into the workplace chat market with the launch of its new product Stride, the company this week announced that it was opening up its new APIs to all developers. The Stride API, previously only available to beta users, allows developers to perform a variety of functions, including the creation of custom buttons which can either perform actions within the Stride app itself or by working with third party applications. In the face of stiff competition from Slack, the company has been a little sheepish on its total user base numbers but did note that it now powers chat for 'tens of thousands of users'. Whilst the future success of Stride is still to be determined, Jira still has a special place in most product teams' hearts.
Have a great week ahead!
---
Your Product Briefing
Process – Product Development Models
With so many inputs to curate, life as a product manager can be overwhelming. The product development models are designed to help you curate all your inputs and decide what to build next and why.
UX – Best practices for modals
Modals, Overlays, Dialogs, whatever you call them it's time to revisit this UI pattern. When they first came on the scene, modal windows were an elegant solution to a UI problem. The first being that it simplifies the UI, the second, it saves screen real estate. Since then designers have readily adopted the modal window and some have taken it to the extreme. Modals have become the today's version of the dreaded popup window. Users find modals annoying and have been trained to instinctively and automatically dismiss these windows.
New features – Alexa can now send text messages
Amazon's Alexa is now able to send SMS messages to a contact in a user's smartphone, a company spokesperson told VentureBeat today. At launch, text messages can only be sent with smartphones running the Android operating system in the United States. No details were made available about when SMS with Alexa will be available outside of the United States, or when Alexa will be able to read you your latest text messages. There are no plans to add iOS support due to limitations Apple places on its messaging API for third parties, a spokesperson said.
Product ethics – How Facebook keeps you logging in
People who are logging into Facebook less often—but aren't fully disconnected—are noticing more and more frequent prompts to come back, sometimes multiple times a day, via emails or text messages reminding them what they're missing out on, according to screenshots and reports from users around the world. Gorantala, who eased off his Facebook usage because of privacy concerns, said his security prompt comes "whenever I don't log in for a few days."
Strategy – 'Need more time' or Lack of Product Market Fit?
Many iconic technology companies began with concepts that were new to the industry. In hindsight, the narrative goes something like this: Founder built thing X. Y bought it. Then all of a sudden Z started using it. Next thing you know, the world of computing was changed forever… history was made! The reality is far less magical, linear, or smooth. One of the biggest myths founders have is that people will immediately see the value of the product they built, whether in understanding what it is or in paying for it. This is especially true in "pre-chasm" markets, where you might have a few early adopters who totally get it — but there's also a deep chasm between them and later, more mainstream users. Most startups fall into this chasm instead of successfully crossing it. I know, because I've experienced this both directly with my own company, and indirectly as an investor.
New product launch – Shopify launches mobile shipping
Before this update, you could mark orders as fulfilled in the app, but you'd need to stop by your desk for the rest of the process. Helpful when you're trying to clean up small administrative to-dos, but nothing close to being able to manage your shipping workflow on the go. Now, instead of having to use a computer to purchase and print your shipping labels, you can complete the process anywhere. No more making notes of tasks you need to wrap up when you get back to your desk, or waiting to get shipping labels created. Whether you're using it yourself, or training your team, it's easy to get started.
Analysis – Why folding laundry boosts creativity
If information overload stops us concentrating deeply, it also stops us resting deeply — and that is just as damaging. Boredom, zoning out and absent-mindedness are all fertile mental states for creativity. "We're at an interesting moment in neuroscience in terms of understanding how boredom is a gateway to mind-wandering," says Manoush Zomorodi, host of the WNYC podcast Note to Self and author of Bored and Brilliant.  Companies are tapping this foraging-related brain circuitry to make products more addictive. One gamification firm, with clients including Disney and Google, even named itself Dopamine, after the brain chemical.
UX – the difference between UI and UX
User Interface (UI) design is a large field. In theory, UI is a combination of content (documents, texts, images, videos, etc), form (buttons, labels, text fields, check boxes, drop-down lists, graphic design, etc), and behavior (what happens if I click/drag/type). It takes a good eye, a lot of practice, and a lot of trial and error to get better at it. As a UI designer, your goal is to create a user interface that is engaging, beautiful, and also creates an emotional response from the user to make your products more lovable and beautiful.
Analysis – We need fewer Product Managers
Product manager has become a catchall title. Which makes it meaningless for daily use.
You need a product manager when there is a product to be managed…when there is P&L, a clear link to revenue, a business model, pricing, and marketing. In the case of many SaaS companies, it is fair to say that the whole company is "the product". Yet we insist on calling anything and everything — every project, touch-point, set of screens, and app — a "product", and anyone who oversees that "product"…a product manager.
Team – 6 essentials for hiring exceptional engineers
First question: What do the top 1% of builders value in potential opportunities? What stood out to them in the hiring process? Second question: How do these answers compare to the top 10% of builders? How can we extract the "special sauce" (if there is one) that can attract future top 1% builders?
All yours, all free. Enter your email to receive your briefing.