The Department of Product
Briefing
Notion's new Buttons, Adobe's Firefly and the end of programming?
Hello product people 👋,
Fresh from the introduction of its new $10 a month paid tier, Notion has added a new feature that's free to everyone and available now. Buttons are a new element that allow you to speed up repetitive tasks by defining what a button should do upfront and running a function whenever the button is pressed. Examples include creating meeting agendas and notes, adding new entries to a database or something a little more complex like creating a company-wide product update template, which pulls in the latest release notes from tools like Jira or Linear.
Other tools to help you level up your productivity that we stumbled across this week include a handy new Chrome extension called Linguix. Here's how it works: instead of writing an entire paragraph of text, you type a keyword prompt and it handles the rest for you. So, for example, a new colleague might ask what the company's strategy is for 2023 and instead of trawling through your Google Drive to dig out a deck, you type the prompt //strategy2023 and Linguix knows what to respond with. The extension also works for intro emails, scheduling meetings and more.
But that's enough talk about generative AI and productivity tools for now and onto other news worth knowing about (it can all get a bit overwhelming at the moment, can't it?). Adobe impressed investors with its quarterly earnings update last week. The company posted a record Q1 with revenues of $4.6 billion – up 13% year on year. Product highlights mentioned during the update include Adobe Express – a new product from the company which pits itself directly against Canva's dominance in the fast casual design space, and the 'rapid adoption' of its new augmented reality tool Substance 3D. Adobe has remained relatively unscathed during the recent tech layoffs and the company's CFO cites one reason for this: a disciplined refusal to over-hire during the pandemic.
One company unable to avoid mass lay-offs this week though, is European delivery on demand service Just Eat. After its CEO famously claimed that the gig economy 'led to precarious working conditions', the company is laying off 1,700 employed couriers to move to a gig economy contractor model. The move is seen as an unavoidable clash between ethics and unit economics.
Finally, if you just haven't got the inclination to spend hours learning SQL but would like to understand it a bit better, this new tool should help.
Enjoy the rest of your week!
---
UX case studies – How we built our design system at Booking.com
Building a design system that works is a challenge at any scale. Building a design system for 150+ product teams, used by 200+ designers and 800+ developers, and serving 4 different platforms? That's a challenge requiring lots of special considerations. (Medium)
Services you can use – QA Wolf – zero-effort automated QA
Bugs are a fact of life, but your customers shouldn't be the ones to find them. QA Wolf gets you to 80% automated end-to-end test coverage in 4 months so bugs don't sneak into production. (Sponsored)
Process – How to use ChatGPT for customer service
While a standalone LLM is limiting, products like (the new) Bing Search and Google Search will augment the capabilities of LLMs to look up information related to the input query such that they can provide the correct response. Therefore, when you ask "Who won the Superbowl this year?", these systems will perform an ordinary search over the Internet, and instead of showing you the top website hits, they will use an LLM to synthesize the answer. (George Karagiannis via Department of Product)
Talks worth watching – The end of programming?
 In this fascinating (and reasonably frightening) talk, Matt Welsh explains:
Why AI copilot means the end of programming as we know it

Why humans suck

Why product managers – and their ability to think strategically – means they could take centre stage an world where programming is AI-first
Recommended newsletter – System Sunday
System Sunday gives you systems thinking, actionable life advice and productivity tactics – delivered to your inbox every Sunday. (Recommendation)
Technical explainers – REST vs. GraphQL
A Shopify engineer explains the difference between REST and GraphQL APIs so that you can understand your next conversation with engineers better
---
New product features, launches and announcements this week
Microsoft is on a roll. Yesterday, the company unveiled its Notion rival, Loop. Like Notion, the new tool is designed to work as a dynamic space for component-based content that can be shared and collaborated on.
Uber expands its optional safety feature called 'Record my ride' which allows riders – and drivers – to create a recording of the entire ride for safety purposes.
Meta launches new quests which could give you something to do in the metaverse. Quests (not to be mistaken for the VR headsets), are tasks you complete in the metaverse in exchange for rewards. For example, in an experience called Giant Mini Paddle Golf, completing quests like finishing a course or getting a hole in one, rewards you with nautically-themed clothing. 
WhatsApp launches a new feature which gives admins an easier way to control who can join a group.
Doordash adds support for cash with pizza and Chinese deliveries as early adopters.
Adobe launches its own generative AI tool, Firefly. The company says that unlike its competitors, the tool was 'ethically' trained using only its own datasets from Adobe Stock Images.
🧠 How to create a culture of product innovation
If your company's development roadmap is filled with BAU activities, you're probably bored and thirsty for innovation. 
Facebook's news feed

Snapchat's separation of friends content and celebs content

Microsoft's new Start menu

Instagram's Reels
It's easy to forget but at the time, these were bold, opinionated product moves that generated quite the backlash. But they'd have been impossible without a culture of innovation. 
The 3 elements of innovation-oriented product companies
1. Cultural – the freedom to share and build bold ideas without unfair critical judgement.
2. Practical – idea generation is encouraged and facilitated and cross pollination sessions take place to create new connections between previously disconnected industries and concepts.
3. Structural – innovation-oriented team teams are structured in a way that facilitates the building of bold new products.
In the upcoming Product Strategy program, participants will work together with Amazon and Audible's Director of Product to generate and share innovative ideas for their product.
---
Product insights and trends to stay informed
Benedict Evans contextualises the current round of tech layoffs
Crypto app downloads soared by 15% in the past week following the collapse of Silicon Valley Bank.
41% of Tinder's Gen Z users are either open to or are actively seeking non-monogamous relationships. The company rolled out a new feature allowing users to declare their relationship type preferences to accommodate the trend.
19% of US jobs could be seriously impacted by ChatGPT, according to new research from OpenAI and the University of Pennsylvania. 
People who multitask earn more, are more educated and are more likely to be the sole or primary earner in their households.
SaaS spending growth is still increasing, despite the wider macroeconomic concerns. Average contract value (ACV) by category:
• Cloud data integration up 82%
• Mobile device management up 84%
• Project and product management tools up 78%
---
Other industry news in brief
Citymapper was acquired in what is understood to be a disappointing exit.
Twitch's CEO Emmett Shear is stepping down after 16 years. President Dan Clancy will take over. The company has also announced a fresh round of layoffs.
TikTok is considering splitting with parent company ByteDance if its US deal fails.
Intel's chief architect Raja Koduriis leaving the company after 6 years to found his own generative AI company.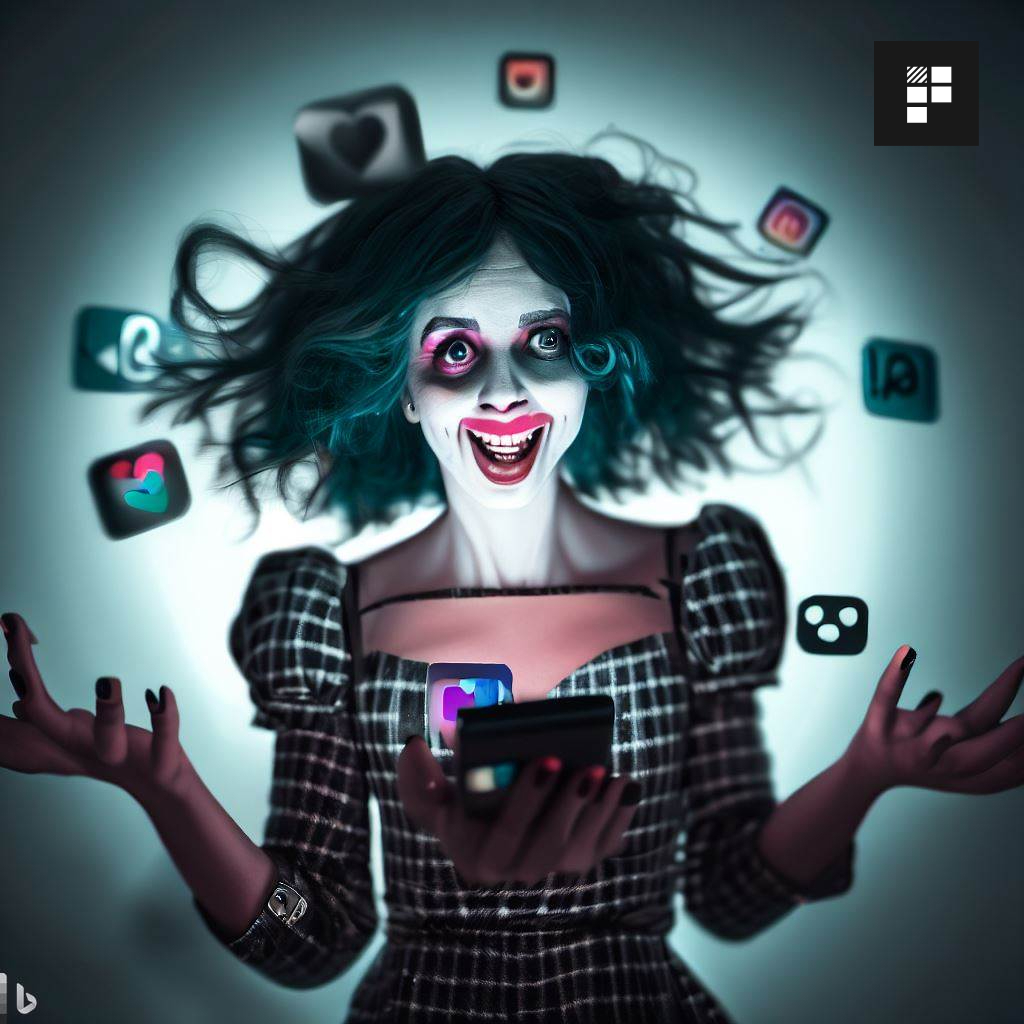 All yours, all free. Enter your email to receive your briefing.
Google Meet's 360 backgrounds, Twilio and Coinbase earnings, new emojis are on the way, a new way to do presentations and AI tools to help you boost your productivity