The Department of Product
Briefing
Thursday, 23 February, 2023
Google Meet's 360 backgrounds, Twilio and Coinbase earnings, new emojis are on the way, a new way to do presentations and AI tools to help you boost your productivity
Hello product people,
Pea fans rejoice. New emojis are on their way to iOS 16.4 which include a shaking face, maracas, ginger and peas in a pod. Whilst the new emojis were officially unveiled by the emoji governing body, the Unicode Standard, the iOS update means it'll be the first time iPhone users will actually get to use them in practice.
In other news, Google Meet unveiled a new type of background for live video calls called 360 backgrounds. The new immersive backgrounds track a user's movements and dynamically change accordingly. Whilst the tech is impressive, there are some concerns that the movement may cause motion sickness. You can check out a preview of them in action here.
Earnings season continued this week and fresh from its brutal announcement confirming 17% job cuts, Twilio posted a fairly positive report, exceeding analyst expectations. The comms company, which powers SMS, video calls and and email for product teams across the world, reported revenues of $1.02 billion for the quarter ending December 2022, up from $842.74 million a year earlier, surpassing estimates. In its recent announcement outlining the rationale for the layoffs, Twilio confirmed that its restructure involves the creation of two new product units, Communications and Data & Applications. The new product orgs will be focused on two separate goals based on their product life cycles: efficiency and growth, respectively.
Meanwhile, Coinbase took centre stage on Tuesday as it beat revenue targets – but posted declines in usage metrics. Fourth quarter earnings saw $629 million in revenues vs the projected $590 million with 8.3 million monthly transacting users (MTUs) during the quarter, down from 8.5 million in the prior period.  Year on year, the picture is even less rosy, with revenues plunging nearly 75% as the so-called crypto winter continues. As it battles with a frosty market, its product priorities have changed with a monetization model shift away from transaction fees and more focus on subscriptions and services.
Finally, if you're looking for new ways to craft presentations that impress your colleagues, this beautiful new product caught our eye this week after announcing a new round of funding.
Enjoy the rest of your week!
---

Your product briefing
Webinar – How to use new comms technologies to drive product growth
​Using real world case studies, we'll share everything product managers and product teams need to know about new comms technologies – and how you can deploy them in your own product to drive growth, engagement and retention. (Department of Product)
New product launches – Instagram launches 'Channels'
Broadcast channels are a public, one-to-many messaging tool for creators to directly engage with their followers at scale. Creators can use broadcast channels to help followers stay in-the-know with the latest updates and behind-the-scenes moments using text, photo, video, voice notes and polls. Followers can react to content and participate in polls, with more features coming soon. (Instagram Product Blog)
AI tools to boost your productivity
Tweets to read
Gil Bohnick on how to design buttons that convert better:
Want your buttons to convert better?

Decorate them with "click triggers":

– 1 click checkout
– Only your friends can see this post
– 10 minutes readhttps://t.co/hjbX52Sv1m pic.twitter.com/KShBAnzyD4

— Gil Bouhnick (@GilBouhnick) February 17, 2023
Case studies – How Pinterest's design team measures adoption
Design system adoption really begins in the design phase. If designers don't know that components exist, we shouldn't expect our engineers to know either. For our designers, the design phase happens in Figma. Prior to establishing our design adoption metric, we didn't have many insights into what was happening inside of our Figma files. As a team, we were super curious about what insights we could uncover, and what our baseline design adoption was. (Ravi Lingineni, Design at Pinterest)
Industry reports – The LGBTQ+ Founder Report
The first data set on LGBTQ+ founders and VCs. Ever. 75% of LGBTQ+ founders reported concealing their identity from investors. 5 actionable recommendations for every investor. (Proud Ventures)
New product features – Spotify launches 'exclude from Taste profile'
Spotify launches new 'exclude from Taste Profile' feature, allowing users to exclude specific artists from their profile. (Spotify Design via Twitter)
Product process – How product teams can deal with risk
Whether you like it or not, you've got to deal with risks. It doesn't matter if you're trying to get a product in the market or create new features. You've always got a certain risk level ahead of you. Dealing with risks has different aspects. Some teams overreact to it and mind every single step. Other teams ignore risks and do what they believe makes the most sense. (David Pereira)
Other product news in brief
YouTube's CEO Susan Wojcicki is stepping down from the company.
Google Meet is introducing 360 virtual backgrounds to add more realism to remote calls. 
Fitbit owners are furious as Google axes key features including community features such as challenges as the owner plans to integrate the Fitbit app with Google.
WhatsApp is reportedly working on a private newsletter feature. Details for WhatsApp's upcoming 'Newsletter' feature were discovered in the code of its latest beta update.
Chrome's latest update will automatically close background tabs – partially, at least. The new 'memory saver' feature will close the web page in unused tabs – but the tab and favicon will stay. If you click on the tab again, the page will reload.
---
Product insights and trends to stay informed
Paramount's streaming platform is continuing to grow, despite operating in a saturated market.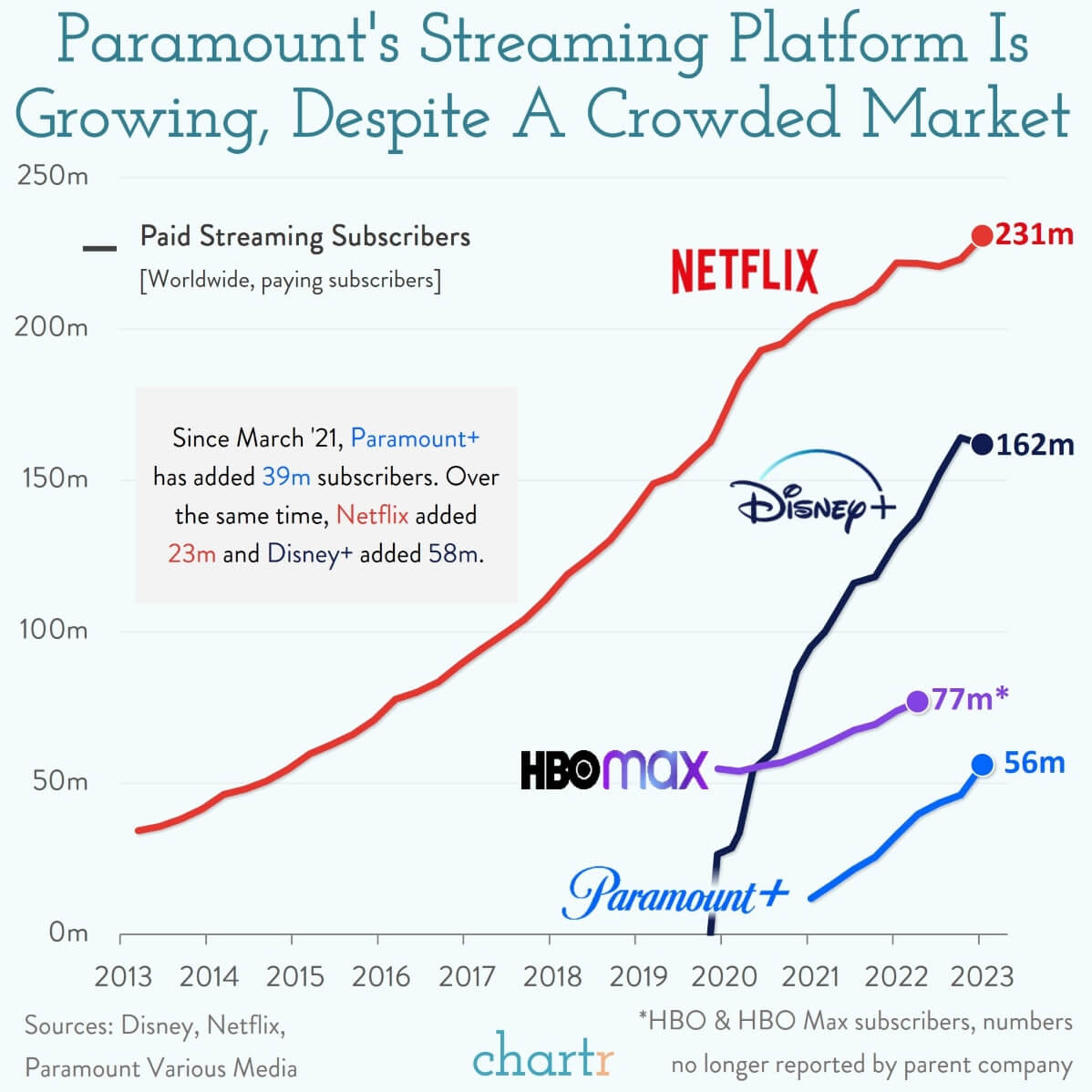 Google's Play Store has seen a 9% increase in the number of abandoned apps.
De-influencing is the new trend to figure out what not to buy as TikTok influencers get outed as inauthentic and consumers get more savvy. 
Neobanking app downloads have jumped 11%.
Roblox bookings totaled $899.4 million, up 17% compared to Q4 2021's $770.1 million. Daily Active Users (DAUs) reached 58.8 million, up 19% compared to this period last year.
---
Recommended newsletters
Looking for additional newsletters to keep your product brain well fed? Here's what we read every week:
One financial concept for tech workers explained simply and clearly. Delivered to your inbox every week. (Substack)
Carefully curated digital marketing news, tech, and actionable advice, delivered fresh every weekday. Consumed in 7 minutes or less.
Join 300,000+ professionals and get the data, anecdotes and visuals you need to understand today's world and take your office small talk to the next level.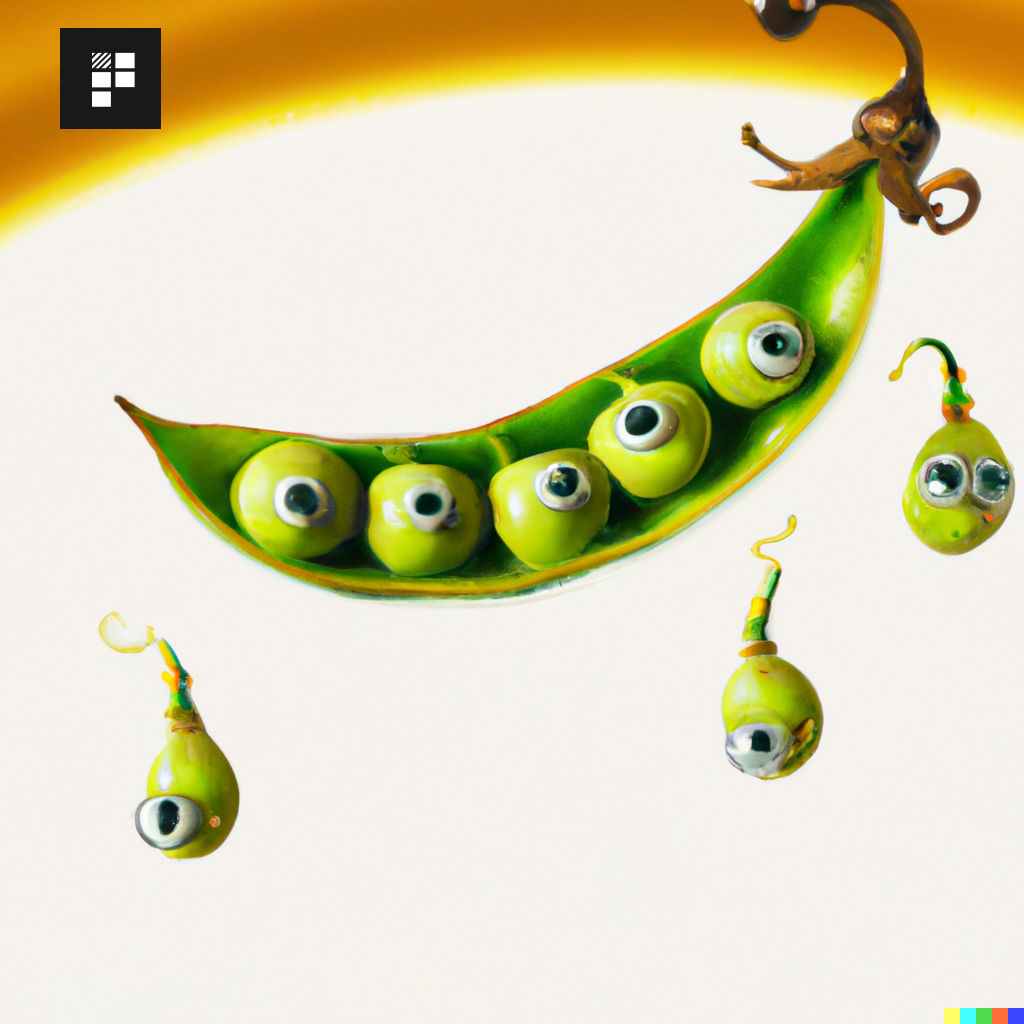 Briefing artwork: peas in a pod in the style of Salvador Dali
All yours, all free. Enter your email to receive your briefing.
Google Maps' new rival and ChatGPT usage declines. Plus: NYT bans LLMs, a new tool for multi-user collaboration, TikTok shuts off its algorithm