The Department of Product
Briefing
Thursday, 16 February, 2023
Airbnb's profitability, Disney+'s subscriber losses, a new tool for product discovery, the PSYCH framework explained and how to use comms for product-led growth
Hello product people,
For many product teams, day to day life consists of jumping between disparate product and project management tools. And one of the most popular tools that teams from around the world continue to rely upon is Jira. Despite dividing opinion over the years, in more recent times, parent company Atlassian has done a pretty good job at keeping on top of releasing new products and features it thinks will resonate with product teams. This week, the company unveiled its latest release: Jira Product Discovery. Dubbed as the "home for product discovery" the new tool allows product teams to keep track of product discovery activities such as idea management, user research activities and stakeholder management in one place. 
Other new product launches worth checking out this week include Dashboards by Equals. Whilst learning SQL is certainly good idea for any product person, there are times when you're either not able to run a query yourself or you don't have time to wait for someone else to do it for you. Dashboards is hoping to help. By connecting directly into data sources including SQL and noSQL databases, plus tools like Stripe, the new feature allows users to manipulate data and transform it into neat dashboards, ready to share with stakeholders. 
Meanwhile, earnings season continued over the past week and for Disney, the update saw the company declare its first ever loss of subscribers for Disney+. The streaming service reported 161.8 million global Disney+ subscribers, down 2.4 million from 164.2 million in the previous quarter. It's understood that the dip was largely driven by the loss of international cricket streaming rights which are particularly popular with subscribers based in India where the company operates under the name Disney+ Hotstar. 
It was better news for Airbnb though, as the travel industry – and the rise of remote working – helped the company record its first annual profit. The travel giant finished 2022 with net income of $1.9 billion and profits of $319 million vs. a loss of $352 million the year prior. Travelers are returning to major cities with urban areas accounting for 51% of nights booked. Longer stays are also becoming more popular, with stays in excess of 28 days now making up 21% of gross bookings. New product releases highlighted in its earnings letter to shareholders include: Airbnb Setup, a tool for hosts to connect with other hosts before publishing their property and the introduction of total pricing which simplifies prices to include extras such as cleaning fees.
Finally, if you're looking for new ways to integrate comms technology into your product to drive engagement and retention we're hosting a free webinar on the 28th February and you can register here. 
Enjoy the rest of your week!
---

Your product briefing
UX – How to write good copy for user interfaces
Good UX writing takes time. Time to simplify phrasing, make interactions clear, and craft every sentence in the product. But there's only so much you can do when you're rewriting. Sometimes good UX writing also involves rethinking. (Medium)
New product launches – Discord launches video for Stage channels
Today, any Community server in Discord can access this new feature set for up to 50 audience members. This is double the current limit of 25. Boosted servers will be able to host larger audiences — Tier 2 and Tier 3 servers have a max of 150 and 300 respectively. For all servers, five members can use video and share one screen. (GamesBeat)
Webinar – How to deploy new comms technologies for product growth
​In this free live session, we'll explore:
​How to make use of new comms technologies including live video streams, large scale group chats and live events

​How product teams can leverage the power of community to boost and scale engagement and improve the overall customer experience

​Why email isn't the only comms channel at your disposal for driving product engagement and retention

​How to predict churn and retention using sentiment analysis
​Using real world case studies, we'll share everything product managers and product teams need to know about new comms technologies – and how you can deploy them in your own product to drive growth, engagement and retention. (Department of Product)
Tweets to think about
Roblox's Product lead Peter Yang on the culture at Google
An engineer and ex-founder wrote a long post on Google's culture.

This line stands out to me: pic.twitter.com/iDqPeGvhka

— Peter Yang (@petergyang) February 14, 2023
New product launches – Shopify launches AI-powered product descriptions
Ever wished a product description would just write itself? With Shopify Magic—Shopify's artificial intelligence tools designed for commerce—it will. (Shopify blog)
Practical frameworks –  The PSYCH framework
PYSCH is a conversion optimization framework intended to identify and improve the way an experience affects users' motivation and emotional energy.
A user at 100 Psych is maximally committed to their current experience, does not need further motivation, and will overcome most challenges. (Department of Product)
Strategy – Is it time to re-think strategic diversification?
Companies diversify into new markets in order to exploit underutilized assets or competences. Intangible resources, such as reputation, can be better leveraged and exploited within the confines of a multi-divisional corporation. Managers can more easily recognize and capitalize on innovation opportunities within the boundaries of a diversified firm than when they occur in the open market. (Harvard Business Review)
Newsletters worth reading – Concepts of Finance
One financial concept for tech workers explained simply and clearly. Delivered to your inbox every week. (Substack)
Technical deep dives – How Spotify creates a listener profile
The company measures users across 4 key attribute scales: 
Familiarity vs Exploration 

Timelessness vs Newness 

Loyalty vs Variety 

Commonality vs Uniqueness
(Spotify engineering via Twitter)
Other product news in brief
Meta's chief business officer Marne Levine is leaving the company after 13 years. Meta recently declared 2023 as the year of efficiency but some employees are reportedly being 'paid to do nothing'.
Arc Browser has hired digital artist Patrick Moberg as it seeks to build an alternative browser experience, potentially returning to skeuomorphic design. 
Twilio is laying off 17% of its staff. Its announcement to staff confirmed that alongside the layoffs the company would be closing some of its physical offices, ending non-essential perks but increasing travel budgets to facilitate collaboration between remote hubs.
OtterAI launches OtterPilot – a new AI plugin that will autogenerate the key takeaways from a meeting.
Instagram has expanded access to its 'Gifts' feature in the US. Followers can purchase packs of 'Stars' which can be used to buy gifts to tip content creators – still limited to Reels only, for now.
---
Data points and market trends to consider
Pre-seed startups with some office work outperform those with no office work by 3x.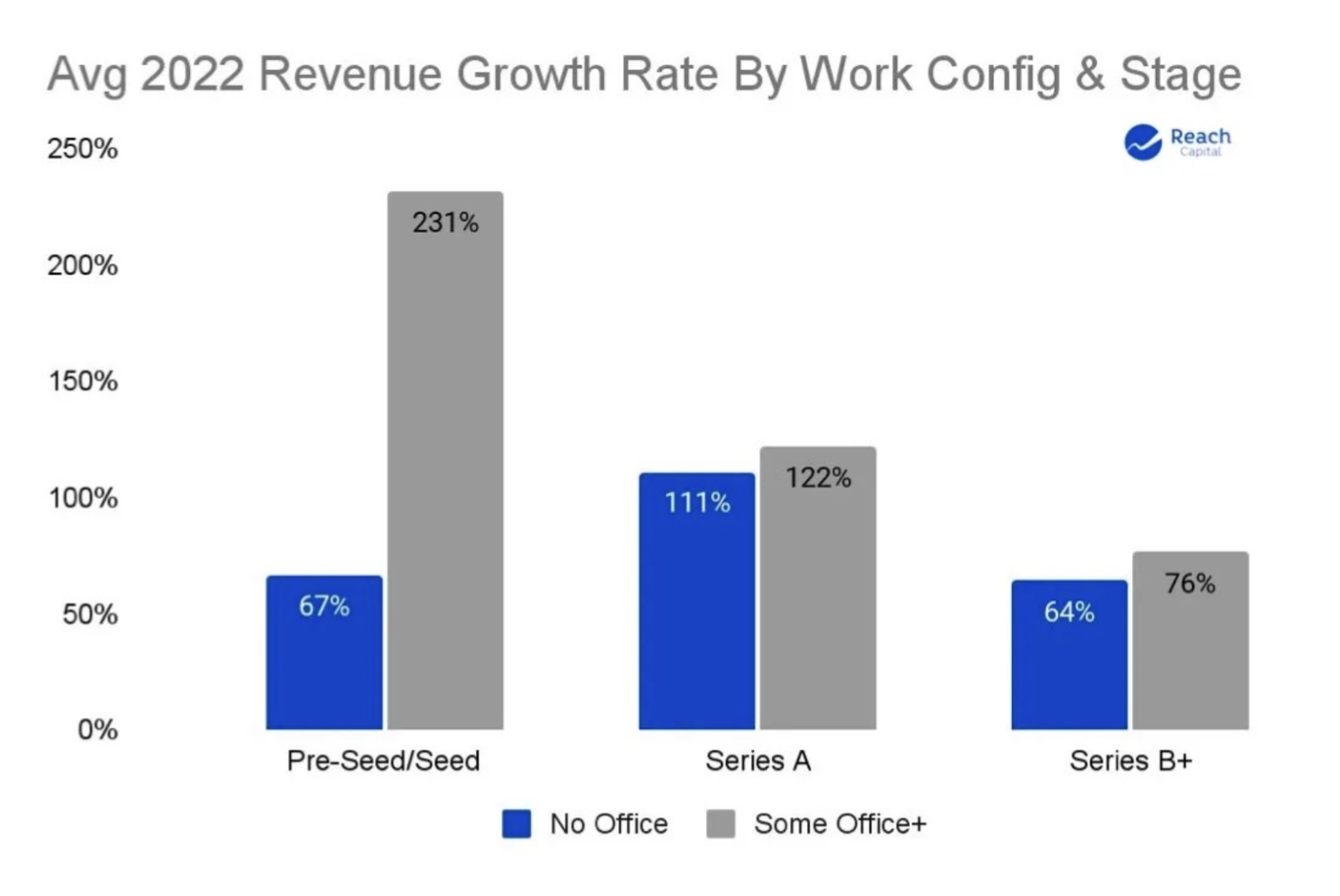 ChatGPT has reached 100m users in just 2 months. But most users are not using it daily. DAU / MAU in Jan was just 11%, with churn at 35%. 
BeReal's usage has flatlined since it exploded last year, with 10 million daily active users.
95% of the global population now has access to the internet.
Netflix's ad-supported subscription is at 600k paying users.
---
Recommended newsletters
Looking for additional newsletters to keep your product brain well fed? Here's what we read every week:
Carefully curated digital marketing news, tech, and actionable advice, delivered fresh every weekday. Consumed in 7 minutes or less.
Join 300,000+ professionals and get the data, anecdotes and visuals you need to understand today's world and take your office small talk to the next level.
Indexy's Digital Marketing Newsletter 
Become the smartest in the room. Get the 5 minute weekly newsletter keeping product marketers in the loop.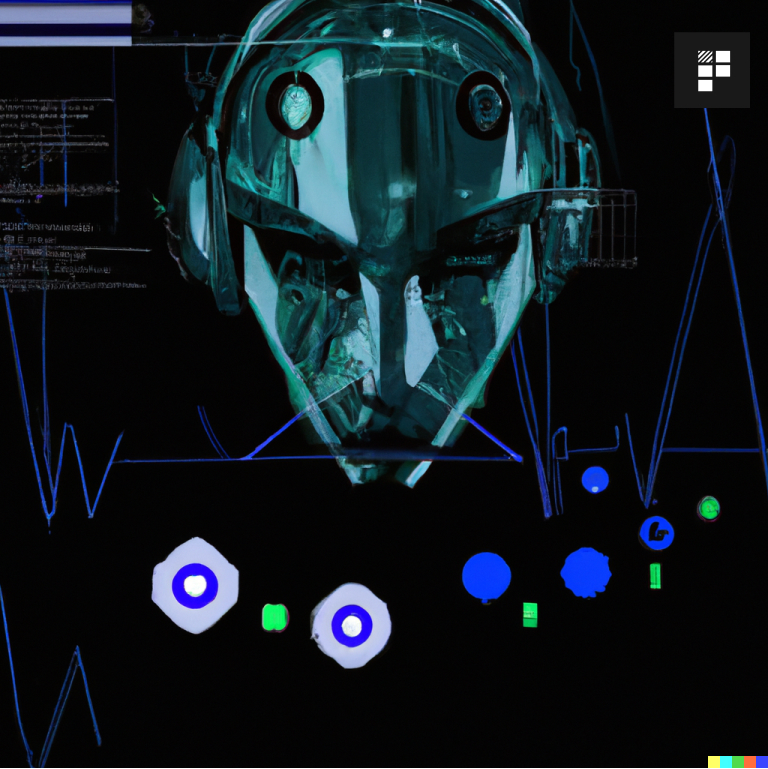 Briefing artwork: cyberpunk depiction of AI warfare
All yours, all free. Enter your email to receive your briefing.
Google Maps' new rival and ChatGPT usage declines. Plus: NYT bans LLMs, a new tool for multi-user collaboration, TikTok shuts off its algorithm