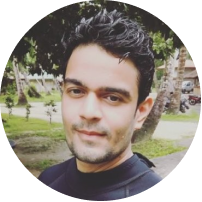 Abhishek Bhardwaj
Lead Product Manager, Square

Based in Silicon Valley, Abhishek Bhardwaj is a Lead PM at Square and has previously worked as Senior Product Manager at PayPal. He has over 10 years of experience in building large-scale global products that touch millions of lives.
Abhishek started his career as a full-stack software developer and later found his calling in Product Management.
In his own words - "Coming from a technical background has helped me develop empathy and a deeper connection with my engineers. We understand each other really well and are able to move faster with minimal communication gap".

Abhishek's full experience
Alongside his role as Product Lead at Square, Abhishek has experience working at the following companies:

Ready to start learning?
Learn from Abhishek and our other product instructors by joining one of our upcoming programs. Request a syllabus to find out more or register now.