The Department of Product is a global educational institution dedicated to helping product managers, product teams and technology professionals progress in their careers by acquiring new skills. We are made up of product professionals with decades of experience and our ambition is to provide our community with an indispensable, practical toolkit of resources and perspectives on what it means to build products today.
Building digital products involves a unique blend of business, technology and user experience and we know that excelling in all 3 of the areas can be a difficult aspiration for most people. Our educational programs are designed to help product managers, product teams and technology professionals improve in areas they may be lacking and to enhance areas of excellence.
To be a product person means to never stop learning.
Unlike many other training programs, our instructors are not professional corporate trainers or industry spokespeople – they are real-world Senior Product Managers and technology professionals. With a blend of experience working for both larger organisations and smaller startups, you'll learn from this real, hands on experience of product management.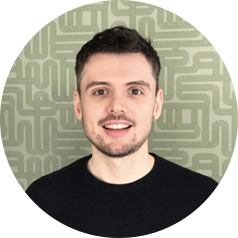 Richard is a Senior Product Management professional with over 10 years experience working for companies including eBay, Channel 4, lastminute.com and Macmillan Science and Education. Richard also has experience in early stage startups such as Shutl (acquired by eBay).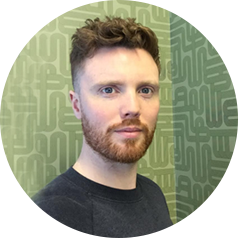 During his 10 years experience, Jason has led significant digital transformation projects across many globally recognised brands including The Guardian, Dice Holdings and Whitbread. Jason also has experience in early stage startups such as Mendeley (acquired by Elsevier in 2013).
Our program instructors have worked at the following companies:

Our goal is to empower the global product and tech community through insightful analysis, tools and educational programs.
We focus on the needs of the product community; a group of people who often feel isolated in companies but emboldened when working together. We're dedicated to providing honest, unique insights into what it means to be a modern professional working in the tech industry today and we are committed to creating world-class educational materials to help you build better products.
What previous participants say
"I did the General Assembly course on Product Management, but it didn't cover the technical side of product management and I didn't really know where to start.
I did some research and couldn't find many courses out there that covered this. I came across the Web Technologies Program and it offered the structure and level of content I was looking for. Having spoken to my brother (a front end developer), he echoed that it offered a good structure and would cover the material a product manager would need (based on his experience of what technical understanding made a good product manager).
The program gave me a broad overview of the key technologies used in building digital products from a product management perspective. I particularly liked the practical exercises with front end technologies (HTML, CSS and Javascript), as well as learning about APIs. I'd definitely recommend it to other product managers who want to learn more about the technical side of product management."
Joe Thornton, Product Manager