Take your product skills to the next level
Admissions close July 12 2023
Next program starts July 15th, 2023

Master your Product Skills
Developing and executing a clear, coherent product strategy can be challenging. As a product person you're expected to generate ideas, curate ideas, develop the roadmap, strategy, vision, motivate the engineering team and keep everyone informed at the same time. We'll help you to do it.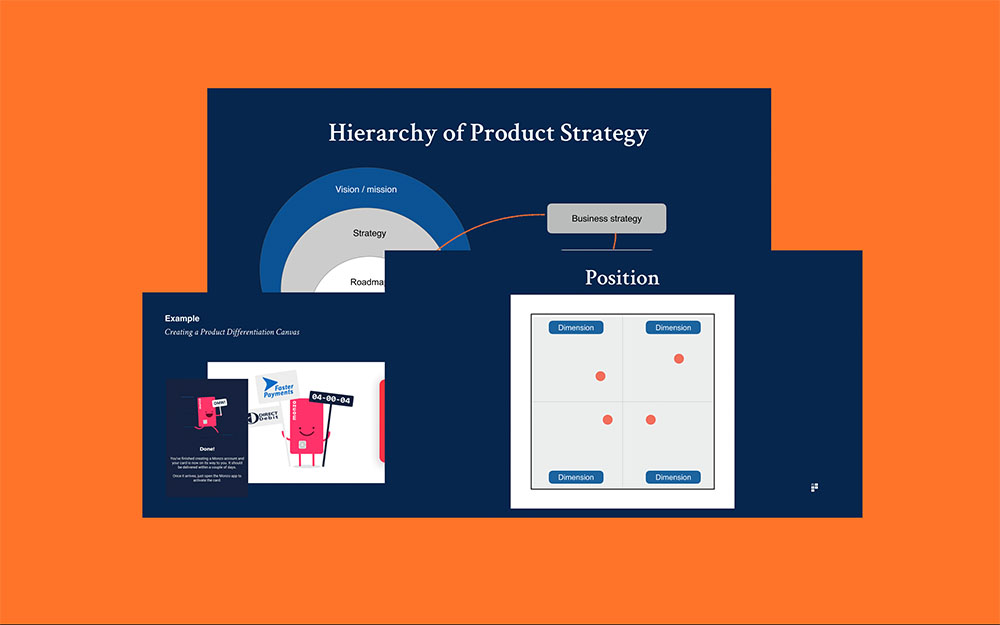 Develop a strategy that impresses
Product strategy is confusing. You may have been tasked with developing your upcoming product strategy but you're not know where to start. Using the Department of Product's own strategy canvas, you'll learn what questions you should be asking in order to uncover the strengths of your business and make your competition irrelevant.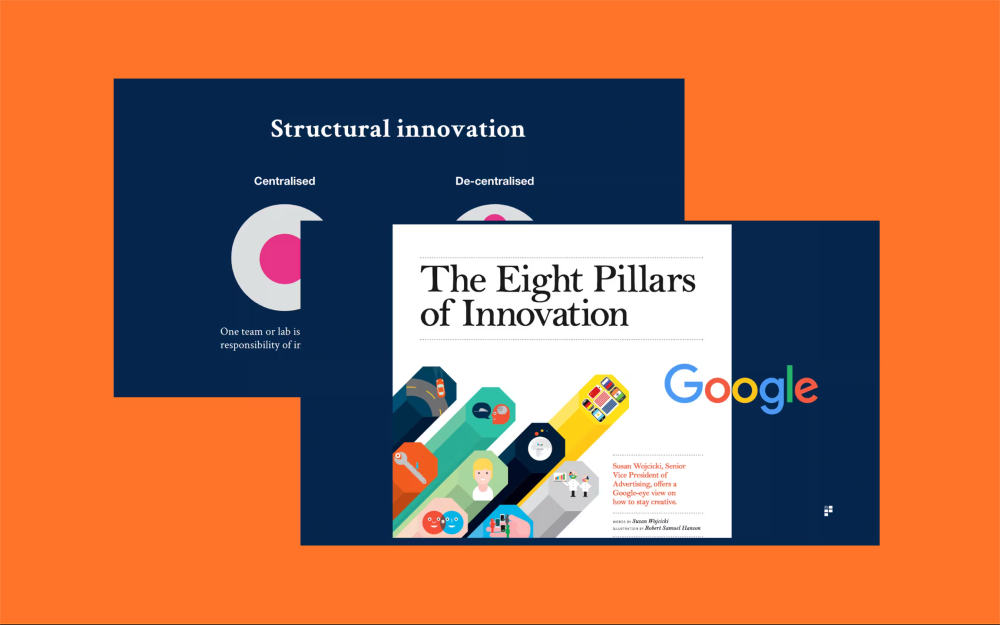 Drive innovation in your business
The greatest innovations are the ones we take for granted, like light bulbs, refrigeration and penicillin. But in a world where the miraculous very quickly becomes common-place, how can a company, especially one as big as Google, maintain a spirit of innovation year after year? Learn from leaders like Google's Susan Wojcicki on how to drive innovation in your business year after year.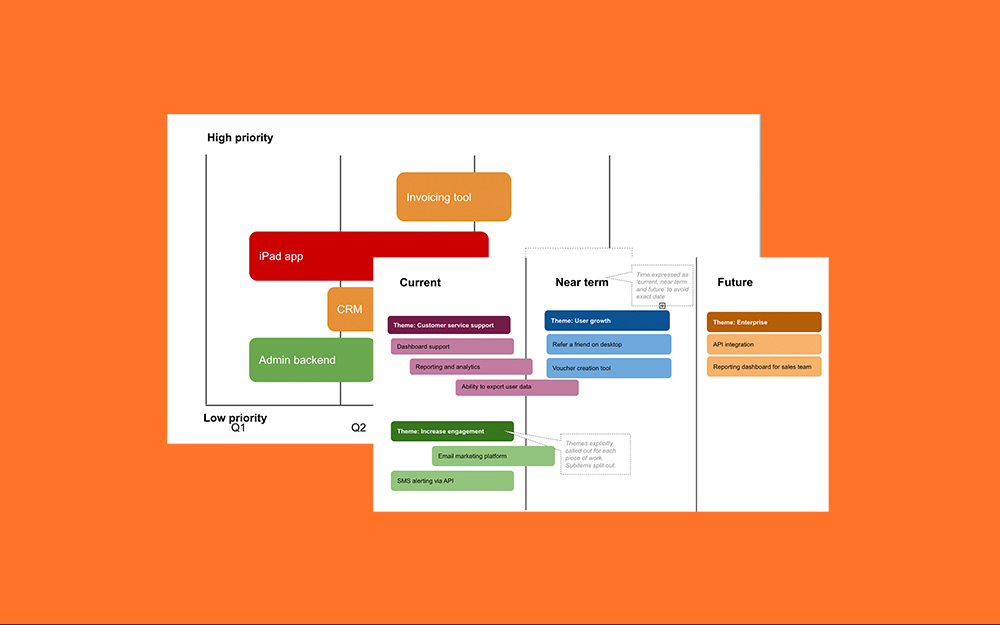 Translate your strategy into a clear roadmap
Strategic decision making is one thing, translating your strategic decisions into a clear roadmap is another. Understanding the difference between your roadmap and strategy is essential. During the Mastering Product Strategy program you'll craft your strategy and roadmap which aligns with your strategic decisions.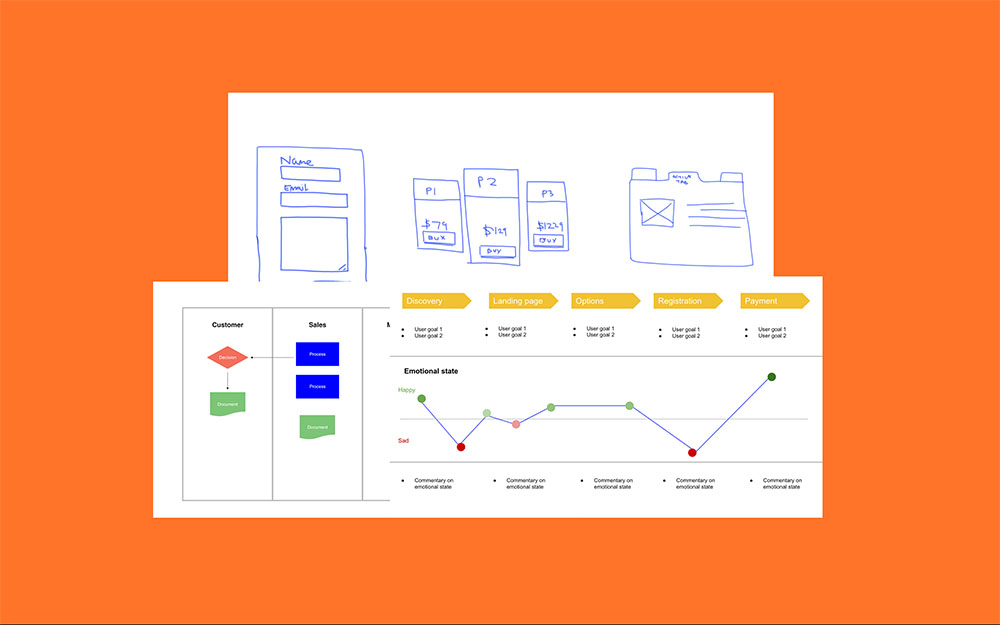 Unlock new revenue opportunities
Product management isn't just about creating a product that delights customers. Ultimately, all products are businesses, and product managers are expected to know how to create delightful experiences in difficult to copy, margin enhancing ways. You'll explore ways to do this for your own product.
Participants on the program will get hands on guidance to focus on:
Product strategy and differentiation
Validation and discovery
Segmentation and market trend analysis
Business model design, pricing and monetization
How to use the latest AI products to help build and validate your strategy
How to unlock product led growth
How to develop an culture of structural innovation in your business
Department of Product instructors are real-world Product Managers and technology professionals from top product companies. With a blend of experience working for both larger organisations and smaller startups, you'll learn from this real, hands on experience of product management.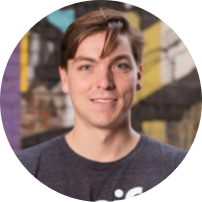 Sean Jackson
Director of Product, Audible (Amazon)

Sean Jackson has been building digital products for a decade. Currently, he leads the Web Platform at Audible. Prior to Audible, Sean spent 8 years in the startup world where he founded and led early-stage ventures in GovTech and Enterprise Collaboration in Detroit.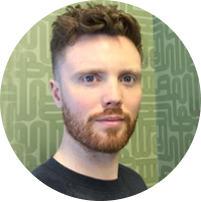 Jason Leonard
Ex-Head of Product, The Guardian

During his 10 years experience, Jason has led multi discipline product teams within many globally recognised brands including The Guardian, Dice Holdings and Whitbread. Jason also has experience in early stage startups such as Mendeley (acquired by Elsevier in 2013).
Our instructors have worked at the following companies

Program dates and information
The Mastering Product Strategy program is taught live by Department of Product program instructors on set dates throughout the year.
July 15th – 29th, 2023
Location: Online
Instructor: Jason Leonard, ex-Head of Product The Guardian
Price: $1,299
Any questions? No worries. Check out our
FAQs
or
drop us a line
with any questions you might have and we'll get back to you.

Mastering Product Strategy
The Mastering Product Strategy program is is the Department of Product's flagship product management course, designed for product managers to master the essential skills of product management with an emphasis on product strategy.
Strategy development
What is strategy and how can you think strategically? In this lesson you'll learn what good strategy is vs. bad strategy, how to differentiate your product and make competition irrelevant.
Strategy execution
Understand how to de-risk ideas through strategy validation and know when to persevere, pivot or kill.
Unlock product led growth
Learn how to grow your product, using the growth playbooks, tactics and case studies of featured products. We'll explore and ideate ways to grow your product together.
Influence and lead
Get buy-in for your product strategy and understand techniques, tools and frameworks for bringing stakeholders on the journey with you.
Product market fit
Finding Product / market fit is one of the most difficult aspects of building products, often because we're not skilled in identifying signals that product / market fit has or hasn't been achieved. You'll discover practical ways to identify whether you're achieving product market fit in a startup and corporate environment and what to do if you're not.
Choosing metrics that matter
How to select the metrics that matter to your product, avoid analysis paralysis and focus only on the metrics that count. Plus, you'll discover tools, techniques and skills for managing your internal reporting across different product verticals.
Drive innovation
Innovation is often just a buzzword in product. Understand how to develop a culture of innovation in your business so that 'innovation' isn't just something you hear on a company away day.
Showcase your portfolio
In this final class of the program, you, your instructor and peers will share some elements of your strategy and roadmap with the wider group.

For product people who love to learn
We teach in simple, clear, easy to understand terms. Product Management is often unnecessarily complicated and we promise not overcomplicate things.
Live classes
All our programs include live classes taught by our program leads which give you the chance to ask questions, clarify problems and clearly understand the principles you're being taught throughout the program.
If you miss a class, you can catch up online later in your members area.
Skills not certificates
Certificates are a little outdated and our research shows most hiring managers don't care about them. Instead, we focus on skill acquisition.
You'll dive straight into the details through lessons and practical live practical exercises designed to help you acquire new skills which you can put into practice in your role.
Practical application
We don't believe in passively consuming content. Instead, we encourage all participants to practically apply the concepts taught in their day to day role.
You'll start creating your project portfolio from day one and by the end of the program you'll have a strategic deck to use for your product.
If you miss a live class, simply catch up in your own time with live class recordings. 1 year access to the Department of Product members area is also included.
Our community is proudly for product and technology professionals. To apply to take part in Department of Product programs you must meet the following requirements. Any information submitted will be treated in confidence.
Eligibility
You are a product management or professional in full time employment, self-employed or working on a contract basis.
You have experience working as a product manager or other professional that can be demonstrated through either a portfolio or a LinkedIn profile upon request where necessary.
You are over the age of 18
You have access to a high speed internet connection which can be used to stream video
You have access to a location you are comfortable learning remotely from
Pricing
$1,299 USD for Mastering Product Strategy
Includes full access to the program materials for 1 year. No hidden extra costs.
Price includes:
5 live classes from our product instructors
1 year subscription to the Department of Product members area
Access to all learning materials
Access to the Department of Product resource library
Exclusive supporting material from industry leading product leaders
If your role requires an understanding of developing a product strategy and modern product development processes this course will help you.
Product Managers
Take your product skills to the next level and develop a more strategic mindset. Become more confident speaking to stakeholders and your engineering teams about your strategy and roadmap roadmap. 
Other technology professionals
If you're not a product manager but would like to become more product-oriented in your thinking, you are welcome to join the program. All we ask is that you have experience as a professional since this will assume a level of professional experience. Sales professionals, product marketers, business analysts and others can benefit from developing a strategic mindset.
Senior / Heads of Product
Build a powerful, clear and coherent strategy for your product. Unlock your ability to create and curate product ideas to build and deliver truly creative and innovative products. Strengthen your existing product knowledge and broaden your skillset to include essential business skills and strategy creation.
Founders
Maybe you've just started your own company and you're struggling to understand what to prioritise and how to develop a well-considered product strategy. Startup founders will also benefit from a firmer understanding of product strategy skills.
Exclusive members area
All participants get a 1 year membership to Department of Product's members only content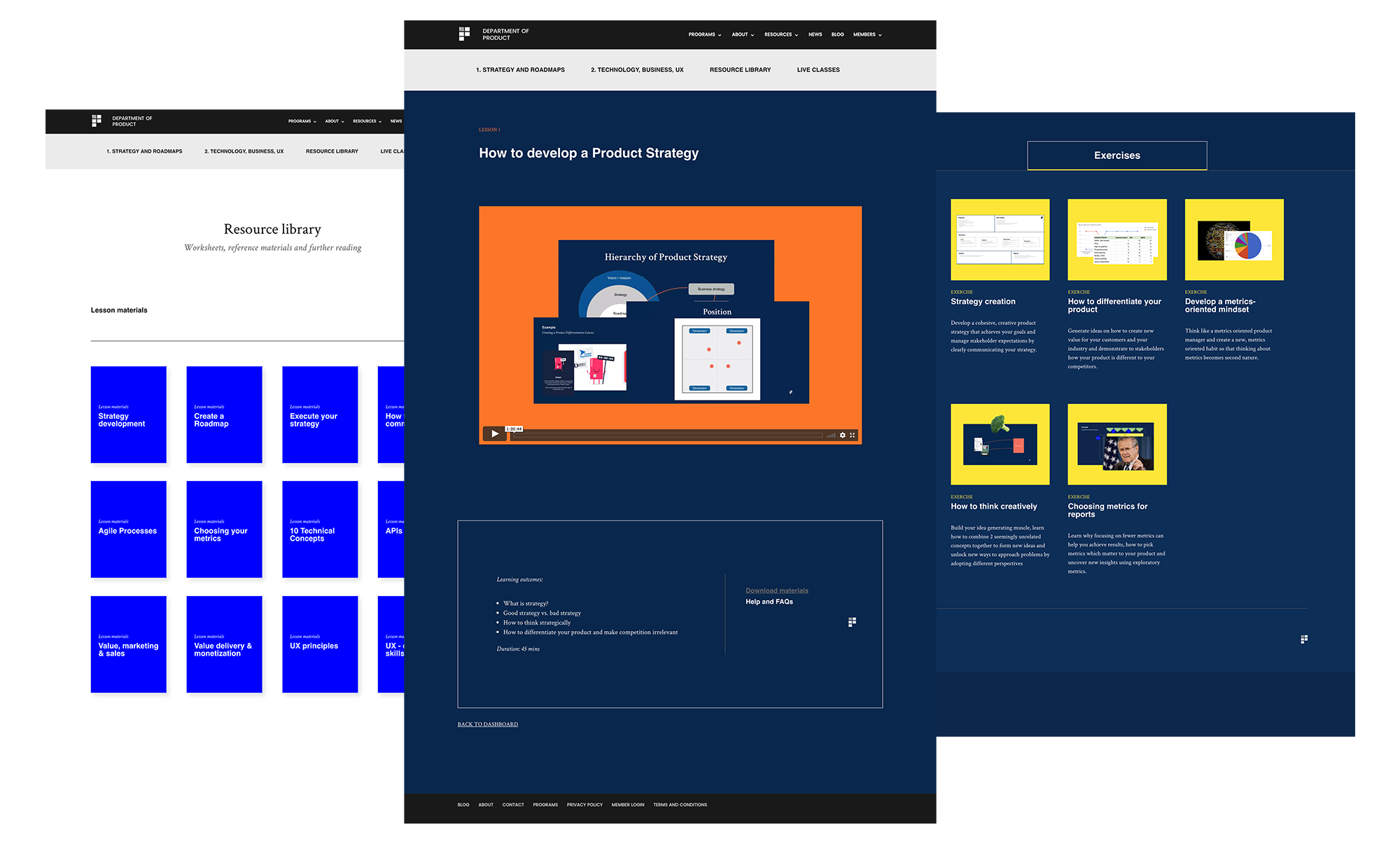 Continue your journey online with materials, exercises, articles and projects to put into practice the skills and knowledge you acquire over the 3 weeks.
What previous participants say
"I did the General Assembly course on Product Management, but it didn't cover the technical side of product management and I didn't really know where to start.
The program gave me a broad overview of the key technologies used in building digital products from a product management perspective. I particularly liked the practical exercises with front end technologies (HTML, CSS and Javascript), as well as learning about APIs. I'd definitely recommend it to other product managers who want to learn more about the technical side of product management."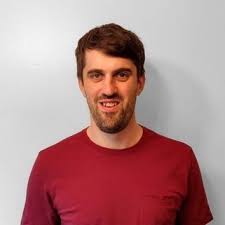 Joe Thornton, Product Manager 
Web Technologies Program
"I really enjoyed the Web Technologies program. You've done an excellent job of distilling the information that is most important to product managers into a very digestible format. I've already begun applying some of the resources you provided and they've been very helpful."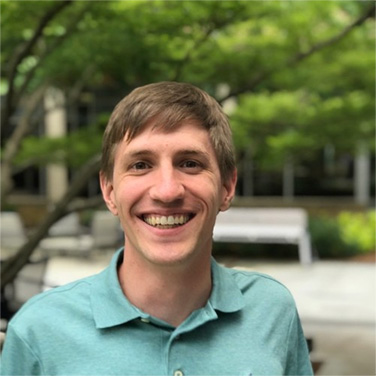 Kevin Grommersch, Product Manager 
Web Technologies Program
"I was delighted to discover The Department of Product's Web Tech course, and enjoyed it so much that I also completed the Product Mastery course as well!
Both courses are outstanding, and focused on: a) what you critically need to know as a PM, so your time is well spent and b) implications of product strategy and technology (i.e. great module on APIs, both the 'why' and 'how'). These courses are a MUST for any PM, at any stage of their career."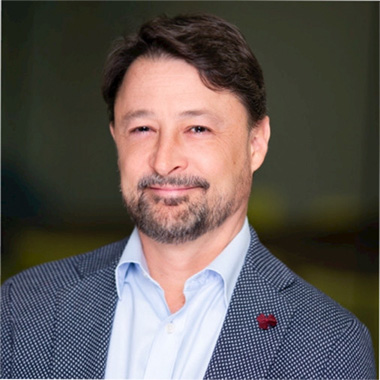 Sreten John Gajic, Head of Product
Web Technologies and Product Mastery Programs
"As someone who's been working in product management for just under 2 years, I was initially worried that the content of the course would be a bit too introductory to me.
I liked how well structured the course was. Every topic built upon the previous topics, which made it very easy to follow and understand. It was also really great that all the material was available at any given time for self-learning/review.
I would highly recommend the program to those interested in product management, specifically with web technologies. The course covers a lot of ground and the attention-to-detail & experience that Jason & Richard provide are second to none."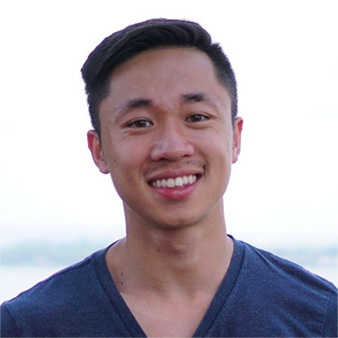 Matt Tse, Product Manager, Atlassian 
Web Technologies Program
"After a friend (Director of Product) kindly listened to my deep insecurities around engineering + tech, she nudged me toward Department of Product Web Technologies. Jason and Richard make the content accessible by making it conversational. They share tons of practical insights throughout the course that I was able to flex as a PM immediately.
If you are uncertain about APIs, Databases, Javascript or any other web technology, but you have an inkling you should know more about as a PM, this is for you. The confidence that comes from this tactical course makes it worth the investment."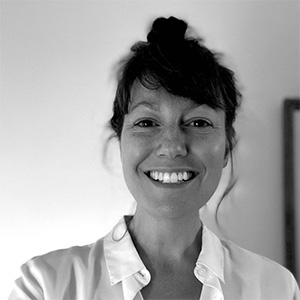 Kathleen Fred Cunningham 
Web Technologies Program
"This is one of the best online courses I've taken, and I would recommend this course to any product manager who wants to dramatically increase their understanding of web technologies in a short amount of time."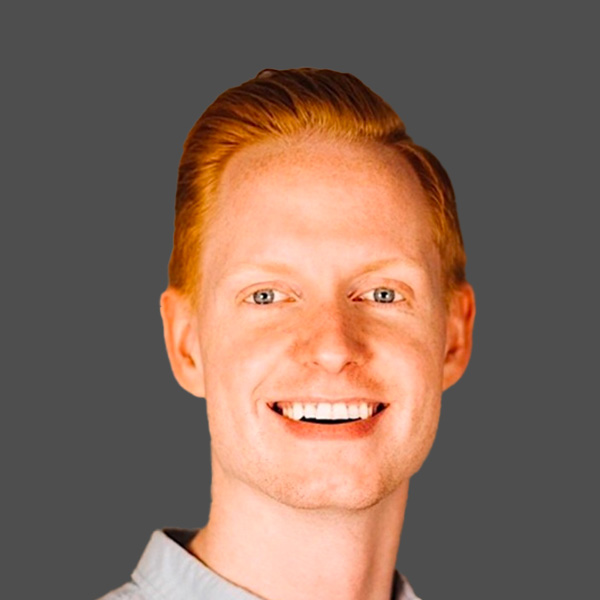 Connor, Product Manager  
Web Technologies and Product Mastery Program
"I wanted to say thanks. You have an outstanding program in both the Product Mastery and Web Technologies. I was skeptical at first because there are so many programs out there offering very basic stuff you can find in a book. But I'm impressed with your level of content and real world experiences."
Phil, Senior Product Manager 
Web Technologies and Product Mastery Programs
"I wanted to thank you guys for a job well done. I had a chance to have a chat with two engineers this past weekend and I totally understood and contributed to the conversation."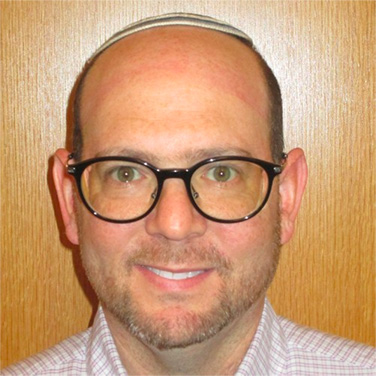 Jason Ludvig, Product Manager 
Web Technologies Program
"Yesterday, I received a job offer for a product management position here in San Francisco, and I couldn't have done it without you guys. Getting familiar with the back-end stuff especially helped me a lot during the interview."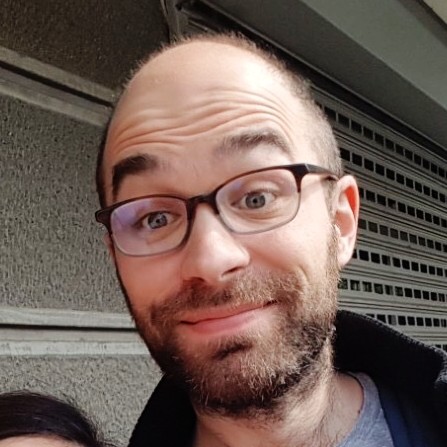 Stefan Dunjic, Product Manager
Web Technologies Program
Frequently asked questions
What can I expect to accomplish by the end of this program?
By the end of the program you'll have created a clear product strategy which differentiates your product offering, identified competitive advantages and put together a plan to align with stakeholders and execute on your vision. Your project portfolio will give you tangible assets you can use in your real world role as a PM.
How much does it cost?
$1,299 USD. This includes the live classes and 1 year's access to our members area including lessons, exercises, practical projects and access to the Department of Product resource library.
Do I need any prior working knowledge?
We would expect you to be a product manager or business professional working in a relevant industry. This program is designed for product managers or similar functions who want to learn about developing successful product strategies, roadmaps and agile product development skills.
Who teaches the program?
Department of Product instructors are product people from top product companies. Instructors for each cohort are confirmed before the start of each program.
How will I learn the skills outlined in the program?
Our programs are taught live online by product instructors, giving you the opportunity to ask questions in real time. Every week, each class will cover a new topic and you'll be set practical exercises to put into practice the topics you learn.