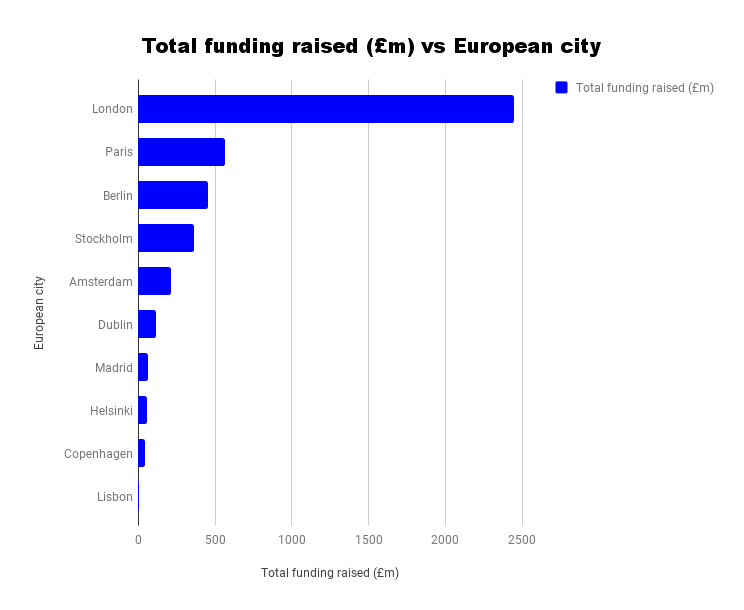 The near £3bn in funding raised for startups eclipses the rest of the major European cities by a massive margin, with Berlin at £456m and Paris at £564m

The best product insights delivered to your inbox. Weekly.
Sign up for the Product Insider's Briefing. A weekly curated reading list of the best product news, commentary and insights.