Timehop founder leaves Snapchat's product team
With Snap's growth stagnating and and share price reaching parity with Twitter for the first time ever, Wegener's departure only adds to its woes.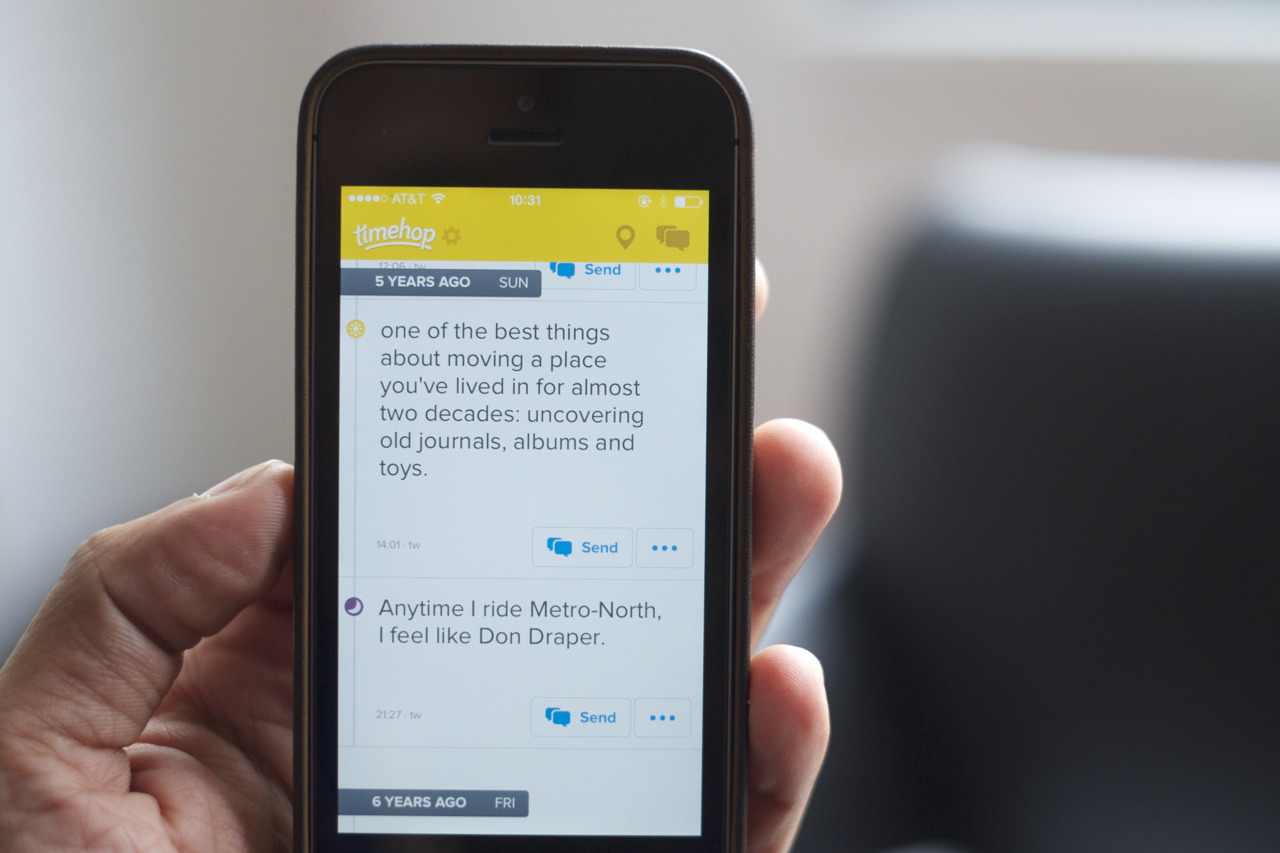 NEW YORK, United States – Remember Timehop? The nifty little app allowed you to travel back in time to see what you were up to over the years and delivered a nostalgic blast from the past which helped to remind you that you were getting older every day. It was fun, and reasonably successful for a while – until Facebook decided it was time to destroy it.
Once Timehop started to gain traction, Facebook launched a carbon-copy called On This Day, which did exactly the same thing as Timehop. Since many of Timehop's users were signing up and sharing via Facebook, Timehop's user base slowly started to get eroded. It's an aggressive move that Snapchat is all too familiar with.
In December 2016 and faced with this competition from Facebook, Timehop launched a revised, radically redesigned version of the app which ditched the much-loved scrolling based timeline feature to differentiate itself from Facebook. This led to over 7,000 1 star reviews and the departure of its CEO.
Timehop's founder, Jonathan Wegener, joined Snapchat's product team to take on Facebook directly but is now leaving the company less than a year into the role.
"I had a great year at Snap — love the product, team, and learned a ton," Wegener wrote. "But ultimately I'm most passionate about building companies and products from scratch, and I decided to take some time off to travel and be inspired before I get back into the swing of things in 2018. Keep an eye out next year."
With Snap's growth stagnating and and share price reaching parity with Twitter for the first time ever, Wegener's departure only adds to its woes.
The problem with feature-based differentiators
Differentiators derived directly from your business' unique value chain can make replicating your product more difficult for your competitors. Feature-based differentiation, where you place a disproportionate amount of reliance on your product's features is far less resilient.
Features have no inherent intellectual property; they are ideas manifested through software which buckle under the threat of carbon copies by competitors. Timehop's downward trajectory is taken from the same playbook that is leading to ominous growth stagnation at Snapchat. Disappearing photographs, augmented reality hotdogs and face filters are not strong enough differentiators. As Instagram continues to discover – and celebrate.
Snapchat's 2018
2018 looks to be another challenging year for Snapchat with no clear path to returning to the growth that investors are demanding.
2017 saw the company boldly tip its toes into the hardware business with the launch Spectacles. It's rather easy to criticise the decision in retrospect but whilst the move did demonstrate ambition, the Spectacles lacked a coherent use case and the hardware paled in comparison to the major players operating in the hardware space. The inherent flaws in the Spectacles worries investors about the long term viability of Snapchat with the Spectacles losing the company a whopping $39m.
It's not all bad news for Snap though, as new research suggests that young folks continue to use the app more than any other competitor, including Instagram. The problem with young people, however, is that they get older and there's no predicting what will happen as the younger cohorts grow up. With Spiegel announcing big UX changes which are designed to widen its user base and target older users, we'll no doubt find out soon.

The best product insights delivered to your inbox. Weekly.
Sign up for the Product Insider's Briefing. A weekly curated reading list of the best product news, commentary and insights.