A new series of intensive 2 day, specialist classes to expand your product knowledge
Building products means you never stop learning
The Knowledge Series is a new learning experience brought to you by the Department of Product with leading product professionals from around the world.
Every day, you're faced with new challenges, new market entrants, new ways to interact with products and new technologies. To stay ahead of the game, you need to keep your knowledge of what's important fresh and up to date.
That's why we developed the Knowledge Series.

Web 3 & Blockchain
Web3 is the buzzword of the moment. Proponents say it's a paradigm. Critics say it's a bubble that's about to burst. Whatever your point of view, this new world is yet to fully establish itself but that doesn't mean you can't already take advantage of some of the new technologies emerging when building products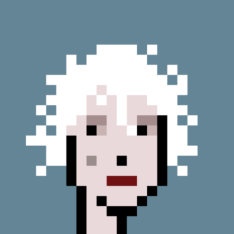 Product Innovation
How do you create truly differentiated products? How do you innovate vs. your competitors? And how can you foster a culture of creativity that helps - and not hinders - new idea generation. Product Innovation is designed to help you create new, innovative ideas for your products.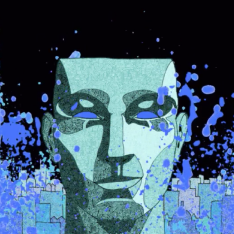 API Products
APIs are an essential part of modern products. This class is designed for product managers, UXers and other non-engineers to get a better understanding of APIs and the role they play in the tech stack. You'll learn what APIs are, how to design them, how to integrate with third parties and read API documentation with confidence.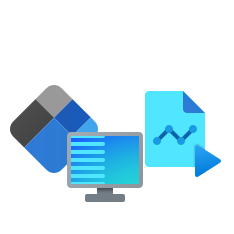 Product discovery and user research
In this class, we help you find the balance between data, user research and gut instinct during your product discovery process. You'll understand how to decide what to build next using the latest product discovery and user research methodologies.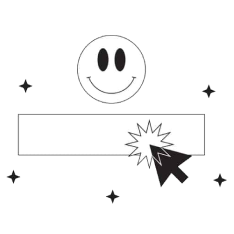 For product people who love to learn
Every class in the Knowledge Series takes place over a short, intensive period. Taught live by world-class instructors, you'll take part in live classes with your peers. 
After the live classes, you'll be given exercises to put into practice the concepts taught.
Live classes
All our Knowledge Series classes include live classes taught by our specialist instructors which give you the chance to ask questions, clarify problems and clearly understand the principles you're being taught throughout. If you miss a class or are unable to attend, you can catch up online later in your dashboard.
Knowledge, not certificates
Certificates aren't always the best way to demonstrate your knowledge. Instead, this series focuses on skill and knowledge acquisition. You'll dive straight into the details through lessons and practical live exercises designed to help you acquire new skills which you can put into practice in your role.
Learn beyond the classes
All participants get 1 year access to The Department of Product members area, which includes further learning materials and exercises.
Plus you'll get useful, relevant templates and mental models to put your new skills into practice in your day to day role.
The Knowledge Series classes take place over a short intensive period and are suited to those who work full time. If you can't make a class, catch up with the recordings instead.
Our community is proudly for product and technology professionals.  To take part in Department of Product programs you must meet the following requirements. All information submitted will be treated in confidence.
Eligibility
You are a professional in full time employment, self-employed or working on a contract basis.
You have some experience working as a product manager or other professional that can be demonstrated through either a portfolio or a LinkedIn profile upon request.
You have a strong desire and commitment to learning new skills.
You are over the age of 18
You have access to a high speed internet connection which can be used to stream video
You have access to a location you are comfortable learning remotely from
Fees
$799 USD for Knowledge Series Classes
Includes full access to the class materials. No hidden extra costs.
Price includes:
Live classes from our product leaders
1 year subscription to the Department of Product members area
Access to all learning materials
Access to the Department of Product resource library
Exclusive supporting material from industry leading product leaders
The Knowledge Series is different. Here's why.
| Other training days | Department of Product Knowledge Series |
| --- | --- |
| 'Ice breaker' exercises – horrendous activities designed to lighten the mood. | No gimmicks. We dive straight into the details from the first minute. You will of course be given the opportunity to network with your peers before and after the class but we aim to make the most of our time together. |
| Long sessions where all you can think about is the next break | Clear, concise, 45 minute bursts every class with breaks in between, designed to optimize your learning experience and maximise your human attention span |
| Group activities designed to give the facilitator a break | No pointless group activities. Sharp, focused, live online sessions with instant feedback for your specific questions and hands on practical projects. |
| Broad and general | Deep dives into specific topics, designed to plug the gaps in your own knowledge. |
| Workshop ended? Goodbye and good luck! | Goodbye? Not so fast! All participants get 1 year's access to our members area to put your their new skills into practice. |
Frequently asked questions
I don't work in product management. Is this only for product managers?
No, all the courses in the Knowledge Series are relevant to all members of the product team and if you're not working in product management and would just like to learn more about each topic that's not a problem.
How do the Knowledge Series classes work?
Each class in the Knowledge Series is taught live by an instructor across a 2 day period. You'll get the chance to meet your fellow class participants before it starts and each class is designed to improve your knowledge and skills in a specific area of product development.
After the live classes, you'll have the chance to put your skills into practice with practical exercises, tools and resources.
Do I need any prior working knowledge?
We would expect you to be a product manager or business professional working in a relevant industry. The Knowledge Series classes are designed for product managers, UX, tech management or similar functions who want to learn about developing successful products and upskilling.
Are there any prerequisites?
Whilst our content is tailored to a product management audience the Knowledge Series is open to all who think they would benefit from developing knew skills and filling in gaps in your knowledge.
You might be a product manager, but equally you might be a marketing manager, product marketeer, business analyst, program manager, recruitment consultant or senior executive. If your role requires an understanding of modern product development processes and you'd like to become more confident with any of the topics outlined in the Knowledge Series you are welcome to take part.